~*`MARCH FOR LIFE` ANNIVERSARY CELEBRATION BY NEW BORN LIFE`*~

IN VIEW OF ALL 'MARCHES FOR LIFE'
CURRENTLY TAKING PLACE DURING
JANUARY OF `2014`
ON THE 41ST. ANNIVERSARY OF
`THE MARCH FOR LIFE`
WHICH BEGAN IN THE YEAR OF 1973'.

The `March For Life` which drew thousands to snowy D.C.
January 22, 2014, To mark the 41st anniversary
of the 1973 Supreme Court decision the
'Roe v. Wade' case that affirmed a woman's right
to an abortion. the case that legalized abortion.
***
The 41st Annual March For Life`
on the Anniversary of Roe v. Wade,
In Peaceful Protest,
rolled through the Nation's snow-covered,
bitterly cold Capital of Washington DC
starting on Wednesday with thousands
of hardy souls chanting,
walking and listening to speakers press their case
against abortion rights.
***
IN HONOR OF SUPPORT OF THE RIGHT TO LIFE
FOR THE UNBORN CHILD
I AM RE POSTING THIS SPECIAL BIRTH ANNOUNCEMENT OF
THE MIRACLE OF BIRTH CREATED BY GOD
OUR HEAVENLY FATHER
THE LOVING GIVER OF ALL LIFE..
AS A DETERRENT TO ABORTION RIGHTS.
CREATED BY THE 'Roe v. Wade' Case.
***
'Thank you, Kris/dreamweaver AND Kathy(sunshine12)
IN MAKING KNOWN YOUR LOYAL SUPPORT
IN STANDING WITH HONOR FOR THE
`UNDENIABLE RIGHTS`Of THE UNBORN CHILD...
God has blessed you with divine wisdom of compassion for
the right of every child of God to be born in dignity of love!

Thanks to all who responded to this poem
with `Love` and `Congrats`
for your `caring hearts...
'May God Bless You and Your Loved Ones also!
`Babies are the future of this planet earth!
Please Guide Them To KNOW Our Lord To Save it!
~*`♥`*~
'A NEWBORN GIFT FROM GOD ABOVE'

~*~`ON DECEMBER 17-2012`~*~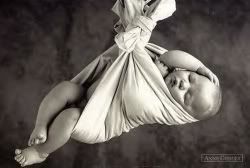 An Angel come down from the
heavens above
She was to shower our family
with eternal undying love
She brought`Peace Blessings`
Of `The Snow White Dove`
To lavish harmony and faith
on all that she does.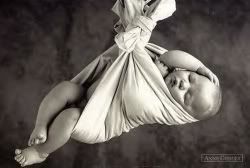 Rejoicing and celebrations
could loudly be heard
There was no dropping from
the fabled Stork Bird
Prayers of her parents with
God's Great Love
Sent her here on `Golden Wings`
of a dove.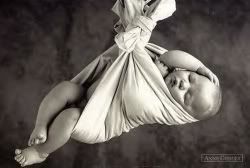 Angels in heaven were weeping
in a bitter~sweet whirl
Sad to part with their favorite
golden haired girl
Promising to watch over her
while she visited on earth
They sang and celebrated with God
for this great birth.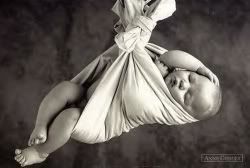 ~*`Holitopa is Her Given Name`*~
Born to us as a Gift of Fame
~God's Angel From Heaven Above
Our Bundle of Pure Sweet Love!
A grand daughter so very sweet
One we are delighted to meet
Blessed by God's Gift of Love
Sent on wings of a pure white dove!
We thank Our Lord each night and day
For sending Holitopa our way!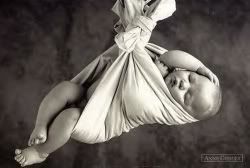 **************************
~Somewhere Over The Rainbow`



'Mary Jane's Poetry
*Re*Designed*©*Dec*2012*
`Never Ending Circle of Love`
by:`Janie/mjfb1954`

`NEW/BORN ANNOUNCEMENT`
First Name: Holitopa
Gender: Girl
Birthdate: Monday, December 17, 2012, 9:11am......
Weight: 6lbs 14oz Length: 19.5 inches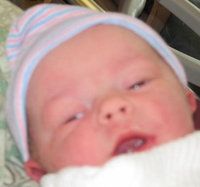 `HOLI'S FIRST PEEK OF THE LIGHT OF LIFE ON THIS EARTH!
~*`♥`*~
Our most precious new family member `new/born grand daughter`.
named `Holitopa` by her earthly parents, n honor of family tradition,
a most beautiful, blessed Christmas gift from our Lord in heaven above,
through her chosen parents, my son, Dennis Jr. and wife, Christie,
arrived here on earth, on Monday, December 17, 2012, 9:11am......
&nbsp `THANK-YOU, JESUS!..CREATOR OF ALL SOULS!




**************************
name=========================



~*~♥~*~
CopyRights Reserved*2012*~

*©*Feb*2013*' Revised Excerpts '....
~*Never Ending Circle Of Love Manuscripts' *~
....angelic*heavenly*star...a.k.a.~'MJB'~



***`+`***
`I am but a star in the heavens above
guiding over you in God's eternal love
I once was a soul like you on earth now
a heavenly star in miracle of rebirth!

~*~*********************************************~*~




~*`+`*~`Josue's Blessings Of Love and Peace to all of you!~`*`+`*~

{+}{+}{+}{+}{+{+}{+}{+}{+}{+}{+}

`video:Circle Of Life`


Vote for this poem
| | |
| --- | --- |
| Please Comment On This Poem | |
angelicheavenlystar