~`+`~`SAINT MICHAEL THE ARCHANGEL`~`+`~

***********************************************************************
~`+`~`SAINT MICHAEL THE ARCHANGEL`~`+`~

Saint Michael (Roman Catholic)
Source: Wikipedia, the free encyclopedia`

Victory of St. Michael by Raphael, 16th century
Saint Michael the Archangel is referred to in the Old Testament and has been part of Christian teachings since the earliest times.
[1] Throughout the centuries specific Roman Catholic traditions and views on St. Michael have taken shape, as recently as the 19th and 20th centuries.

A specific "Prayer to Saint Michael" was promoted by Pope Leo XIII in 1888 and
as recently as 1994 was reinforced by Pope John Paul II who encouraged the Catholic faithful to continue to pray it, saying: "I ask everyone not to forget it and to recite it to obtain help in the battle against forces of darkness."!

Saint Michael has specific roles within Roman Catholic teachings that range from acting as the chief opponent of Satan to saving souls at the hour of death. Roman Catholic literature and traditions continue to point to Saint Michael in contexts as varied as the protection of the Catholic Church to the Consecration of Russia by popes Pius XII and John Paul II.
This article reviews these Roman Catholic teachings and traditions.

=====~`+`~=====

Prayer to St. Michael the Archangel

On Sunday April 24th 1994, Pope John Paul II recommended this prayer be used by all Catholics as a prayer for the Church when he said:


'"May prayer strengthen us for the spiritual battle we are told about in the Letter to the Ephesians: 'Draw strength from the Lord and from His mighty power' (Ephesians 6:10). The Book of Revelation refers to this same battle, recalling before our eyes the image of St. Michael the Archangel (Revelation 12:7). Pope Leo XIII certainly had a very vivid recollection of this scene when, at the end of the last century, he introduced a special prayer to St. Michael throughout the Church. Although this prayer is no longer recited at the end of Mass, I ask everyone not to forget it and to recite it to obtain help in the battle against forces of darkness and against the spirit of this world."'

Saint Michael the Archangel,
defend us in battle.
Be our protection against the wickedness and snares of the devil.
May God rebuke him, we humbly pray;
and do Thou, O Prince of the Heavenly Host -
by the Divine Power of God -
cast into hell, satan and all the evil spirits,
who roam throughout the world seeking the ruin of souls.
Amen.

====~`+`~====

Catholic Church
Excerpts From Wikipedia, the free encyclopedia
This article is about the church in communion with the Holy See.
For other uses, see Catholic Church (disambiguation).
For churches with similar beliefs, see Catholicism.

====~`+`~====


====~`+`~====
Part of a series on the Catholic Church
St. Peter's Basilica, Vatican C
Pope – Francis ·
College of Cardinals – Holy See
Theology
Trinity (Father, Son, Holy Spirit) ·
Immaculate Conception of Mary)
~`+`~
The Catholic Church, also known as the Roman Catholic Church, is the largest Christian church, with more than 1.16 billion members worldwide.[1] It is among the oldest religious institutions in the world and has played a prominent role in the history of Western civilisation.[2] The Catholic hierarchy is headed by the Pope, the Bishop of Rome. The Church teaches that it is the one true Church founded by Jesus Christ,[3][4] that its bishops are the successors of Christ's apostles and that the Pope is the sole successor to Saint Peter
who has apostolic primacy.

The Church maintains that the doctrine on faith and morals that it presents as definitive is infallible. There are a variety of doctrinal and theological emphases within the Catholic Church, including the Eastern Catholic Churches and religious communities
such as the Jesuits,
the Franciscans and the Dominicans.

The Catholic Church is Trinitarian and defines its mission as spreading the Gospel of Jesus Christ,[12] administering the sacraments[13] and exercising charity.[14] Catholic worship is highly liturgical, focusing on the Mass or Divine Liturgy during which the sacrament of the Eucharist is celebrated. The Church teaches that bread and wine used during the Mass become the body and blood of Christ through transubstantiation. The Catholic Church practises closed communion and only baptized members of the Church in a state of grace are ordinarily permitted to receive the Eucharist.[15]

Catholic social teaching emphasises support for the sick, the poor and the afflicted through the corporal works of mercy.
The Catholic Church is the largest non-government provider of education and medical services in the world.
Catholic spiritual teaching emphasises spread of the Gospel message and growth in spiritual discipline through the spiritual works of mercy.




The Church holds the Blessed Virgin Mary, as mother of Jesus Christ,
in special regard and has defined four specific Marian dogmatic teachings,
namely her Immaculate Conception without original sin, her status
as the Mother of God,
her perpetual virginity and her bodily Assumption into Heaven
at the end of her earthly life.

====~`+`~====


====~`+`~====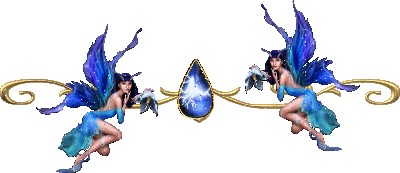 ~*~♥~*~
CopyRights Reserved*2009*~*2014*

*©*April*2014*' Complied Excerpts '....
~*Never Ending Circle Of Love Manuscripts' *~
....angelic*heavenly*star.

a.k.a.~'MJB'~

***`+`***
`I am but a star in the heavens above
guiding over you in God's eternal love
I once was a soul like you on earth now
a heavenly star in miracle of rebirth!
...`angel star`...
*©*Aug*03*72

~*~********************************************~*~