Alwaysawarrior
1,309,593 poems read
HISTORY HAS A WAY OF REPEATING ITSELF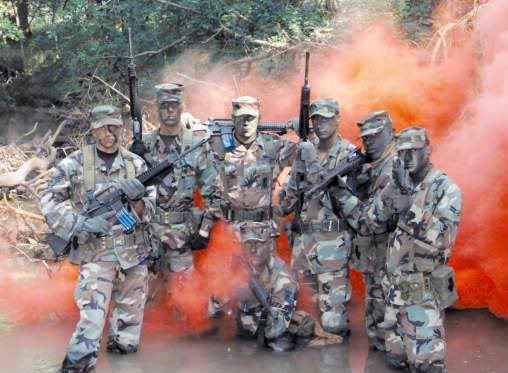 We all hope and wish to live a peaceful life
To watch our own children and grand kids grow
We want to have those good times to remember

No one has ever wanted to face an evil world
Where innocent families have been persecuted
Where they were to become just another target

But history has repeated itself many times over
And when those times have been faced by mankind
Everyone wanted the madness stopped immediately

And who is sent to restore the peace for us all
It's the warriors who leave their families behind
And risk their lives so other families can be safe

People think that the warriors love to go fight
But there is this little know fact among people
No one hates the fighting more than the warriors

For it's their blood that is shed in battles fought
It's the warriors who die while restoring the peace
And it's a warrior's family who cries at their grave

It is a fact of life that greed fuels the flames
That burns in the hearts and minds of the mad men
Those who attacked those weak and innocent victims

And when all else has failed it is the warriors
Who are sent to restore the peace and tranquility
They free the oppressed and put an end to the evil

It never seems to take very long after it's all over
When those who had been freed to live in peace again
Seem to suddenly blame the warriors who saved them

Then once again history started to now repeat itself
The cycle starts once again as the greed takes hold
And it's the warriors who were then cursed and blamed



© Terry Sasek - Always A Warrior - all rights reserved.



Some facts always seem to remain the same in life as well
as in history that the hard lessons taught to us in life
never seem to be learned by anyone except for those who
must go and fight to restore the peace in this world we
live in. It is the greed of man who wants what valuables
that others have in there possession that lead to wars and
conflicts among us and it's politicians who are always in
a hurry to send young men to fight and die that cause the
lessons in history and in life to never be learned at all.


HOW MANY MORE PEOPLE IN OUR WORLD MUST DIE
BEFORE WE TRULY BECOME A CIVILIZED WORLD?