Alwaysawarrior
1,309,567 poems read
EVERYDAY OUR PAIN IS THERE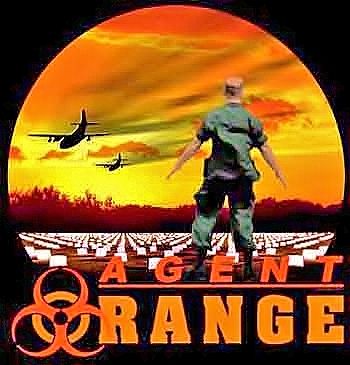 I get up each morning yet I'm still very tired
Though I tried to sleep I just tossed & turned
Not getting more than a couple hours rest at all

It's not always nightmares that will wake me up
Though I still do have them way too many times
It was the extreme pain in my legs this time

It will suddenly strike without any warnings
Then it increases to the point of great pain
It has never gotten better it just gets worse

It will last a few minutes or sometimes longer
It keeps waking you up so you lose much sleep
Never knew that a plant spray would cause pain

But as the years have gone by we sure found out
That the chemical mix used to kill jungle plants
Would cause so much hurt and pain to all us vets

Having been heavily exposed to the dioxins sprayed
It would cause many to become crippled or to die
Our families left to suffer pain as they lose us

I've been lucky in many ways having served in Nam
I survived many very close calls during my year there
And though I've suffered for many years now I'm alive

I am slowly becoming crippled from the side effects
But so far I haven't developed any of the Cancers
I've several illnesses related to my heavy exposure

But it is my younger brother Kerry who is battling
He's fighting the biggest battle of his own life
But he is determined to never give up or give in


© Terry Sasek - Always A Warrior - all rights reserved.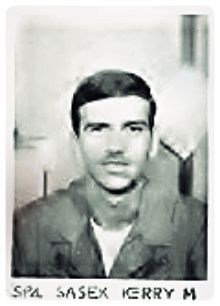 Kerry and I haven't always seen eye to eye on some things in our own
lives, but he is my brother and I love him and if I could I would cure
him instantly but then I am not God. So I will do the next best thing
and I will keep praying for him day and night that his cancer will go
into remission and he will remain in remission from this very terrible
thing called Cancer. It now seems more veterans of Vietnam have died
from those deadly chemicals used to kill off all those jungle plants
and the vegetation than died in the battles fought in the entire war.

Our government okayed it's use in Vietnam despite knowing the facts
that were already attributed to it's use that were already known to
the government about the risks and the side effects from it's use in
the past by the railroads and the U.S. Forest Service who had used it
so they could keep their railway tracks and the fire trails free from
all the weeds that would grow rapidly around those areas. It's a fact
that those who were spraying or exposed to these chemicals had also
developed the same types of illnesses and other diseases as veterans
were now suffering from their own heavy exposures to the chemicals
that were used back then in the United States. I had found out after
much researching that they too had suffered in the same ways as we're
now suffering from after our own heavy exposures to those chemicals
while serving our tours of duty in Vietnam.

The government had already known what would happen to those of us who
were heavily exposed to those deadly chemicals over there in Vietnam
and if we had survived the war what might happen to us later on, but
I guess that those government politicians just thought that we would
more than likely be killed during the battles in which we fought in
before any of us would ever have time for the chemical's side effects
to really develop and that the deadly results would cripple us or kill
us. They had just assumed that we would not live long enough to ever
face those developments from the side effects of heavy exposure or that
any of us could figure out the connection that the chemicals we were
exposed to over there would affect us with their well known side effects
that the railroad workers and all those forest service workers had all
ended up suffering & dying from after their own heavy exposure to those
chemicals while they worked and were oblivious to what would happen.

It was because of all the terrible side effects and so many deaths
that our government eventually banned their use here in the United
States, but it sure didn't stop them from going ahead and using all
those barrels of Agent Orange which had been stored out on Johnson
Island in the Pacific Ocean which we had held since we took it back
from Japan during World War II. It seems that the politicians just
wanted to get rid of all those barrels of chemicals stored there and
that they had already paid for, so they decided to spray the hell
out of South Vietnam and all of us veterans who served there during
the Vietnam War. They seemed to have hoped that we would all die off
before any of us had become wise to the devious actions approved by
all of those self serving greedy old lifetime politicians who didn't
care at all as to what would happen to any of us in the end from it.

WE HAVE THIS THING THAT WE SAY SOMETIMES AMONG SOME OF US VIETNAM
VETERANS, "DID YOU DIE IN VIETNAM BUT YOU JUST DON'T KNOW IT YET?"
PLEASE PRAY FOR MY YOUNGER BROTHER KERRY AND ALL VIETNAM VETERANS
WHO ARE NOW FIGHTING ONCE MORE AGAINST A DEADLY ENEMY, BACK THEN
IT WAS THE VC WHO WERE TRYING TO KILL ALL OF US OVER IN VIETNAM,
BUT NOW TODAY IT IS THE MANY SIDE EFFECTS FROM OUR HEAVY EXPOSURE
TO AGENT ORANGE THAT IS STILL TRYING TO CLAIM EVEN MORE VETERANS.