~*`BELOVED POETRY POEM POETS* *CELEBRATION OF LIFE FAREWELL`*~-
,, 'Re`Post, today's date, May 26, 2014,
As a reminder of how much all poets mean to our family of poetrypoem members!
never to be forgotten for their contribution of inspiration and encouragement given to all members and readers of poetrypoem.com....

~*`BELOVED POETRY POEM POETS* -
*CELEBRATION OF LIFE FAREWELL`*~

During these days of remembering loved ones
on Memorial Day,
I believe it is befitting that we remember'
our PP Poets who are no longer on this earth,
hopefully they are smiling down on all of us!

Author's Note to: UN`Named Reader:
You give such beautiful
and encouraging feedback
omitting your name,
I'd like to thank you,
whoever you are
for 'your gracious comments
on this poem and others
which has inspired me to re post!
God's Blessings to you and yours!
Gratefully, Janie a.k.a.MJ

~*`PP POETS FAREWELL`*~
`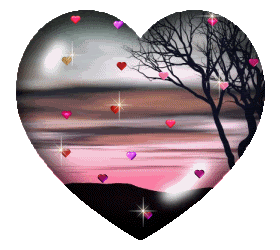 ~*`COMMEMORATION FAREWELL TO PP POETS`*~
In Commemoration Of Life Eternal!
©*2011*




******************************



~*~♥~*~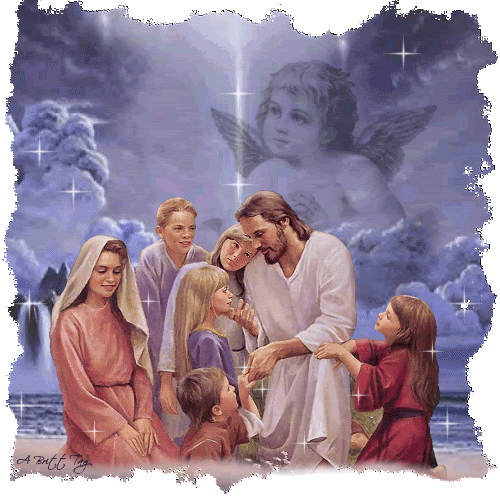 ~*~♥~*~

~*~♥~*~
~*~♥~*~

~*~`FAREWELL TO LOVED ONES`~*~
`In Memory Of Beloved PP Poets!
*******************************
~*~♥~*~
`To Our Poet Friends We have Lost Along The Way`
**************************************
*+*
Being compassionately notified in feedback by
Our Dearest PPP Poetess Elsie (poet5170)
also a Member Of PP'S Welcoming Committee
of the previous passing of Paul Rees (PREM)
is reverently herein added with
the following message by Jon Williams...

'Thank you Elsie for kindly informing us
of Another Beloved Poet's
Passing Into Life's Eternal Celebration!

Upon Visiting His Site I found the following message
posted on His Home Page...

PREM (Paul Rees) 1952 - 2009

To the readers, friends and fans of Prem http://poetrypoem.com/prem from around the world:
I am deeply saddened to inform you that Paul Rees (known to his friends as Prem), has passed away on February 5, 2009.
Prem was 56 years old. I intend to keep this poetry page running and will add other poems as they are found.
Prem's family would appreciate it if you would
sign his guestbook.

Thanks,
Jon Williams

*+*
05/11/14
Most Recent Notice of the Celebration Of Life
of our poetry brother. `Pastor Albert Ping`(poetrybyping)
of poetrypoem Site Title 'PING FOR THE KING'
given by Doris (countrypoet) in honor of Pastor King's
sister, also a poetrypoem Poet,`Pastor Linda (poeticmama}
Please keep all in prayer in Celebration of life...

*+*
09/08/13
Notice of the passing of our poetry brother
Bernie Goldstein (solidgold247)
of Poetry Poem Poets by Annette (author 3877)
as stated on Message Center.
Please say a prayer for Bernie Goldstein (poetrypoem.com/solidgold247).

*************************************
Pastor Albert King/poetrybyping
Bernie Goldstein/solidgold247
Thomas/Samoth
Colin/Tolmah1
Cliff/Authurrexpoo
Anna/Annagallys and James
Karen Payne/Karen Klassics
Sharen Hansen/poetryofawonderingheart1
and
(Any Other PP Poets I May Have Missed)

"Added Note/01/31/2013*..
I have added Sharen's Name and Site
to List of `In Memory Of Beloved PP Poets!
THANK YOU Kathy (sunshine12) for noting Sharen's Passing
on Dec/16/2012...God bless her and family Members!
`Our Deepest Sympathy to all!
'SHAREN HANSEN'S POETRY OF A WONDERING HEART1'~`POEMS OF LIFE'S HAPPENINGS`

*Added Note/06/02/2012*..
Thank-you Doris/countrypoet For Adding Karen
To List of `In Memory Of Beloved PP Poets!






Our Blessed Condolences To Their Loved/Ones
families and friends
Who Mourn Their Loss Of Earthly Life!
************************************
Also `Dedicated to All Loved/Ones In The Arms Of Jesus, Our Savior,
Of Our Huge Poetry family here at PP.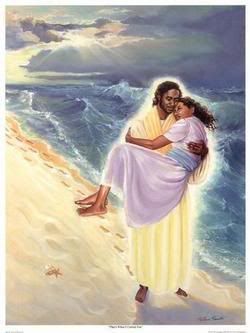 ~*~♥~*~




~*~♥~*~

I Am Totally At Lost For Friends Suffering Great Sorrow

I Need A Shoulder To Lean On In Meeting Tomorrow,

I Ask The Lord For His Strength In Comfort For Loved Ones
Honored So Well

As Sorrowfully In Their Hearts They Softly Whispered Farewell.

~*~♥~*~




~*~♥~*~

It's Difficult To Part At The End Of Life's Journey For All

There Is No Escaping Our Very Last Salvation Call,

God Sacrificed His Only Son So We May All Rejoice From Pains Of Hell

Acknowledge Jesus As Savior ~ Your Soul To Satan You Must Not Sell.

~*~♥~*~




~*~♥~*~

Death Of A Loved One Is A Reminder That Life Is Out Of Our Hands

From Instantaneous Birth ~ God Almighty Has Made Us
Part Of His Creative Plans,

In His Eternal Mercy He Has Given Souls Free Choice For Rebirth

Gathering Together In Infinite Spirit ~
Souls To Rejoice Above Perils Of This Earth.
~*~♥~*~



~*~♥~*~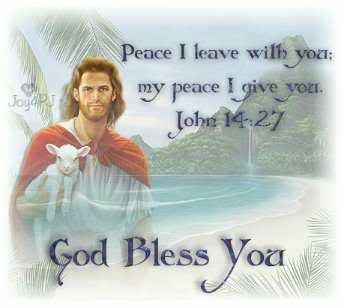 ~*~♥~*~
~*~`May God Cradle You In HIS ARMS`~*~
~*`Our Dear Poet Friends`~*
~ We Shall Always Carry You In Our Hearts~
~`Until We Meet Once Again In God's ~
~" `Promised Land`."~
~*~" WE LOVE YOU!"~*~
*~♥~*AMEN!"*~♥~*
~*~♥~*~
~~~~~~~~~~~~~~~~~~~~~~~~~~~~~~~~~~~~~~~~~~~~~
*~Music~*
*~♥~*
~`Amazing Grace/ Instrumental`~


**********************************************


~Copyright@2011~
~*~♥~*~
~*`~ MJB`*~

Reviewed In Commemoration Of Life Eternal!
©*2011* and again in *©*2012*
In Deep Appreciation Of All The Years
We Have Enjoyed The Wonderful Poetry
Which You Have Shared With All Members Of PP!
`WE THANK-YOU!

~~~~~*©*2012*~~~~~
`Mary Jane's Poetry`
`Never Ending Circle Of Love`
`Love & Aloha Hugs Along With God's Blessings!
`Janie/mjfb/1954`
a.k.a.~'MJB'~

*A BELATED MEMORIAL DAY UP`DATE`*©*May*2013*
by`Janie/mjfb1954`

~**`LATEST UP`DATE ~ 'Memorial Day' 05/26/2014`**~



©2000 - 2020 - Individual Authors of the Poetry. All rights reserved by authors.
Visit My Home Page | Start Your Own Poetry Site | PoetryPoem
[ Control Panel ] [ Today's Poetry - ALL Poets ] [ Search ]