`*~*`PRAYERS FOR 'ALWAYS`A`WARRIOR' / TERRY SASEK'S MOTHER & FAMILY`*~*`(Revised
'Dear Terry & Family,
With a heavy heart and love
for all of you,
I dedicate this Poem for you,
that it will give to all of you
some hope of comfort,
as you face the the critical news
recently given you by doctors
concerning your Mother's
on-ooing health issues.
Please have faith in God,
as He is in Complete Control.
I ask God to lift in holy prayer.
to cradle your Dearest Mother
in His Loving Care,
while bestowing upon all of you,
Peace & Comfort of Heart!



*~*`MY HEART PRAYS FOR YOU`*~*

*~*~**~*~*

`My Saddened Heart Prays For You
Now That Time Is Near

While Precious Memories Of Your Lives
You Hold So Dear
*~*~**~*~*
May Your Sweet Family Memories
See You All Through

On The Coming Days of Missing
Your Loved One So True
*~*~**~*~*
As You Anxiously Wait
Till You Meet Once More

Your Love Shall Be Shining
Upon Every Shore!
*~*~**~*~*
Enlightened In God's Honor
Serving Your Country Well

Now In The Creator's Universe
Your Faith Shall Dwell
*~*~**~*~*
A Paradise Promised To The
Rebirth Of Each Soul

As Time Of Grieving Eternally
Shall Be Placed On Hold
*~*~**~*~*
Life Must Go On In Cherished
Memories Of The Past

When Forever In Your Hearts
Comfort Shall Last

*~*~**~*~*

"MAY GOD SHINE DOWN
HIS PEACE AND MERCY
UPON US ALL"

*~*~**~*~*

'Memories Of Loved Ones Forever
Dwells Within A Heart'

'Remembering How Sweet It Was
From The Very Start!

'Cherish These Loving Memories
Forever And A Day'

'Holding Hope In All Of Your Tomorrows
Come What May!

*~*~**~*~*




*~*~**~*~*


©2014~all rights reserved
""Island Songbird""

*~*~**~*~*



SongBird Of Island Dreams!

*~*~**~*~*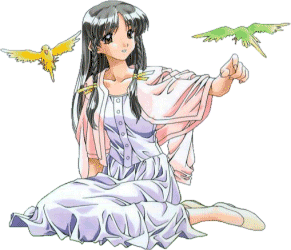 ^^^^^^^^^^^^^^^^^^^^^^^^^^^^^^^^^^^^^^^^^^^^^
(((((((((((((((((((((((((((((((((((((((((((

Vote for this poem
| | |
| --- | --- |
| Please Comment On This Poem | |
islandsongbird