Alwaysawarrior
1,309,525 poems read
THAT STICKY ORANGE RAIN FROM VIETNAM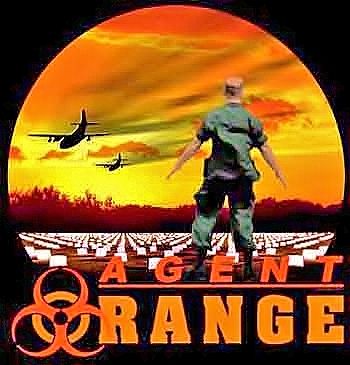 Today I read that another Vietnam Veteran Died
It seems that after all these years gone by us
That sticky orange rain has claimed another vet

So many deaths from a chemical meant to save us
And even though it did it's intended job over there
It has been hunting us down for over 45 years now

Attacking our bodies with a vengeance ever since
Destroying our own internal organs from cancers
Or crippling us by destroying our nervous system

The pains associated with it is beyond description
And it's there night & day until the very bitter end
Not happy till it claims yet another that it touched

From that time so very long ago in a war so bitter
We thought it to be a blessing that would save lives
Killing off those dense jungle plants where VC hid

Waiting for that moment when they'd suddenly charge
attempting to overrun our own defensive positions
From the tall jungle plants & grasses that hid them

With trumpet blasting the signal to attack our base
Where young boys & men stood tall defending freedom
Like the old bonsai attacks by the Japanese in WWII

So grateful were we when we were told of this product
A chemical defoliant that would rid us of the jungle
Giving us a clear field of fire against the Viet Cong

It was a miracle this Agent Orange that was sprayed
It quickly killed off the tall jungle plants & grass
Leaving the enemy with nowhere to hide from our view

Not until many years later did we find out the truth
That this miracle defoliant would become a nightmare
Seeking out those who had been heavily exposed to it

So now for some 45 years we've fallen victim to it
This silent but deadly killer as it seeks us all out
Wanting to claim more victims than the war had done

The worse of it all is that the government knew ahead
What the deadly results would be from Agent Orange
Banned from use in the USA they still used it on us



© Terry Sasek - Always A Warrior - all rights reserved.



One veteran put it this way while pondering his
own fate from having been heavily exposed to the
chemical sprayed on our bases in the Vietnam War.



"DID YOU DIE IN VIETNAM BUT YOU DON'T KNOW IT YET?"



















Comment On This Poem ---
THAT STICKY ORANGE RAIN FROM VIETNAM