I kissed thy forehead that morning.
I never thought it was going to be the last.

It has been five years.....





Silvery light beams across thy face,

Beloved Nanay, I can't help but gaze

Traces of thy most gentle love adorns the breeze

Thy

caring laughters and whispering joys slowly freeze...

In this wondrous moment, I feel

Thou art there, I am still.

And Just before the sun bids the sky goodbye

My heart imparts, I love Thee so much, Nanay!
thy Youngest Daughter,

Elena Maria Mana-ay Parcon
October 17, 2015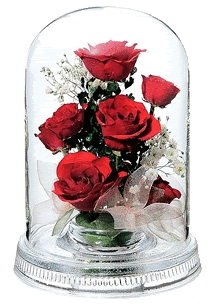 Author's note:

My beloved Mother whom we dearly call "Nanay" died last October 17, 2010.

How i miss and love her so much. "Speak Softly Love" was her favorite song.

The above poem i wrote as a tribute and dedication.
©2000 - 2019 - Individual Authors of the Poetry. All rights reserved by authors.
Visit My Home Page
|
Start Your Own Poetry Site
|
PoetryPoem
[ Control Panel ]
[ Today's Poetry - ALL Poets ]
[
Search
]