Alwaysawarrior
1,309,521 poems read
IF I SHOULD DIE BEFORE I WAKE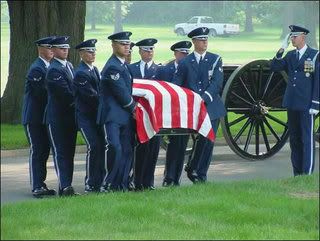 If I should die before I wake I give you lord my soul to keep
As I have now become another statistic in this far off land
Please forgive me for any things that may have offended you


Please give my mother and father the strength they'll need
To face what happened to me as I tried to keep Vietnam free
They'll need to be reassured that it was my choice to fight


Yet I know that they will blame everyone but me for my fate
Help to ease their pain & suffering & hold them tightly lord
Hug them & let them know in their hearts that I am with you


Some of my friends were against it but I volunteered to go
They seemed to disliked the fact I had chosen to be a warrior
Help them to see that we had saved many civilian lives there


We were raised the same lord but they just couldn't see it
They felt I was part of the problem instead of the solution
Why go 10,000 miles away to fight for someone elses freedom


Had they met & talked to others who'd been there they'd know
I was helping those who were defenseless against so many VC
So if I should die before I wake please take mercy on my soul



© Terry Sasek - Alwaysawarrior - all rights reserved.
(Reposted on October 18, 2015)



If you were never over there in Vietnam and you didn't personally
witness or face those things that we had faced there in Vietnam,
then don't ever dare to try and stand in judgment of we who were
there defending the South Vietnamese people. God is the only one
who saw and knows what our actions were while serving in this war
and none of you can or ever will come close to being God and only
he can and will judge us when our time arrives at the end of our
lives. It will be for me to stand before God as he passes judgment
on me and for whatever actions I carried out in my life. I'm sure
and know in my heart and in my soul that the words that he will
say to me on my day of judgement will be "Well done my good and
faithful servant you may enter the kingdom of heaven for you have
served your time in hell".