Alwaysawarrior
1,309,361 poems read
A PROUD SOUTHERN GENTLEMAN HAS GONE HOME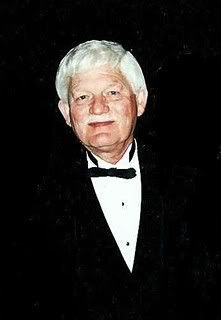 He was a Southern Gentleman
He was funny as he could be
He was our own Alabama man

He had always checked on us
Making sure we were alright
He was our own Alabama man

He had his own way of talking
He kept saying it was English
He was our own Alabama man

I came to understand his comments
Like "It's jam up & jelly tight"
He was our own Alabama man

Although I was raised up in the north
I reminded him "it's Southern Michigan"
He was our own Alabama man

So rest now in peace my good friend
Some day we'll all meet once again
You will always be our Alabama man

And as you always used to say to us
"It's Jam up and jelly tight" my friend
You will never be forgotten by us Monk

You were certainly a real Southern Gentleman
A very good friend & a brother warrior too
You represented the South with great honor



ę Terry Sasek - Alwaysawarrior - all rights reserved.



This poem is dedicated to a very special friend of mine,
a real Southern Gentleman named Ronald "Monk" Pope, he
was taken from us just 9 years ago when he died suddenly
from a massive heart attack while he was on vacation to
see his own family members out west in July of 2008. Monk
you're still missed greatly by your family, relatives and
by all of us your brother warriors from the Vietnam War.
May you always have eternal peace with our Lord and our
Savior Jesus Christ for all eternity in Heaven Monk.



"JAM UP & JELLY TIGHT MY VERY GOOD FRIEND"
IT WAS AN EXTREME HONOR KNOWING YOU MONK!