Alwaysawarrior
1,309,294 poems read
FEELINGS THAT I NEVER WANTED TO EXPERIENCE IN MY LIFETIME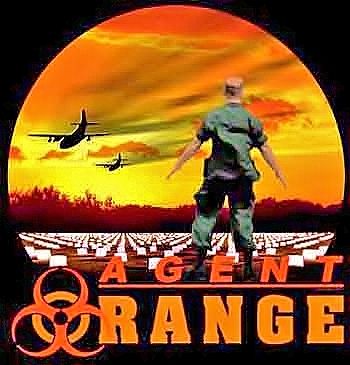 I have experienced many feelings in my lifetime
I've seen war and have seen people who have died
I had friends from High School who never got home

I watched both my wife's parents succumb to cancer
My father's and grandfather's deaths still hurt me
We just recently loss my mother in August of 2014

We try to move on with life but it is always there
Yet we try to focus on the good times and memories
Still hurts a great deal to think of their last days

My own daughter has faced many horrible experiences
Due to complications she has lost several babies
She was unable to carry them to a full term birth

I know that she hides it deep inside of herself
And I can't even imagine her own internal suffering
But she is strong and she lives for her only son

There have been many things in life that have hurt
Many experiences we lived through or we had survived
But losing a child is a feeling I never want to know

My heart goes out to anyone who has lost their child
Know that they are at peace with our Lord in heaven
And that someday you will be reunited with them again

I would ask that you all say a prayer of your choice
Asking that those who had such a loss will know peace
And know that their loved one is with God in Heaven



© Terry Sasek - Alwaysawarrior - all rights reserved.



To anyone who has had to live with such heart breaks and personal
devastations in their own lifetime, I'd pray that God will ease all
of the pain and the hurt you have deep inside of you. I'd pray you
remember only the good things from your loved ones life and that the
suffering that you are feeling will end and only leave you with the
memories of the very special times you had shared together in your
own lives. It is even harder to deal with the loss of any child at
any age, but it has to be even far worse for those who never even
had the chance to build up any of those special memories when they
lost a child at birth. There are no words that could possibly take
away the pain or to ease that type of devastation to ones heart and
your soul, I can only pray for them and hope they know that they all
have so many loved ones and many friends who love you and who pray
for you every day and they ask God to ease your pain and suffering
that you must deal with now each and everyday for the remainder of
your own life. For years now I have felt the guilt and pain myself
as I still wonder at times if my having served in the Vietnam War
had anything to do with my daughter having experienced the loss of
five of her children at birth, because of my own heavy exposure to
those chemicals which were used to kill off the jungle plants at our
outpost over there. Some have said that it caused my children to have
their biological genes mutated from my own exposure to the chemicals
used during the war as some scientists have said we Vietnam Veterans
have done. They say that even though our children didn't have any of
the visible effects themselves that they could still have inherited
their mutated genes from me when they were born and passed them onto
their own children when they were born in the future. So with each of
the five children my daughter loss just before or right after their
own births, I have had to ask myself this horrible question " Was I
indirectly responsible for my own grandchildren's deaths because of
my own heavy exposure to the Agent Orange chemicals that were sprayed
over and all around the perimeter of my outpost while I was serving
in that deadly Vietnam War"?

































Comment On This Poem ---
Vote for this poem
FEELINGS THAT I NEVER WANTED TO EXPERIENCE IN MY LIFETIME