Alwaysawarrior
1,309,578 poems read
DO PEOPLE EVEN HAVE A CLUE ABOUT WHAT WE HAD FACED?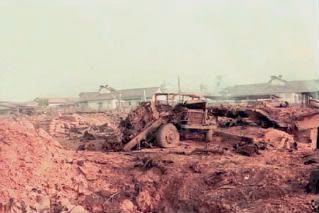 While people enjoy their freedom to come and go
Here, there and everywhere they may want to go
Do they ever think about those who are fighting

Those who have or are now risking their lives
So that you and others could do as you please
Enjoying the freedoms we have provided to you

Maybe they like to go out to places and events
Doing the things they like to do in their lives
Like ball games or concerts with their friends

Or just sitting around drinking coffee or lattes
While reading their morning newspaper or journal
Maybe they enjoy coming or going as they please

Without having to worry about terrorist attacks
Traveling wherever and whenever they want to go
Do people even have a clue what we had faced?

We have fought in many wars and many conflicts
Against ruthless enemies off in foreign lands
So we wouldn't have to fight them here at home

While we were fighting and dying to keep peace
That is what all of you have had here at home
Going about your lives as if there was no war

And as we faced death and destruction each day
Most of you seemed to act like we didn't exist
Because you all were safe and sound back home



© Terry Sasek - Alwaysawarrior - all rights reserved.



We who have fought and have suffered and those who had given
their own lives and their own futures up while fighting to defend
and to guarantee your own freedom and rights each day here in
America, must have wondered every now and then to themselves
as they had thought of home and their own families and their own
friends "Do People Even Have A Clue What We Had Faced"? Over
the years I've often pondered this question many times during
the last forty seven years of my own life since I'd returned
home from fighting my war in South Vietnam. I have had a few
people here who have over the years told me that we veterans
were just a bunch of losers and whiners for having spoken out
about what we had faced or what we have felt about our own
experiences, but in every one of those cases they had never
served at all and were just the ungrateful type who've used
their own freedom of speech to bash those of us who always
thought of others before thinking of ourselves or the risks
to our own lives to protect even the idiots and the morons.


IF YOU ARE LIVING FREE AND SAFE HERE IN AMERICA TODAY AND
YOU AND YOUR LOVED ONES CAN GO AND DO WHAT YOU WANT TO DO
WHEN YOU WANT TO DO SO THEN THE NEXT TIME YOU SEE A VETERAN
WHILE YOU ARE OUT SHOPPING OR AT YOUR FAVORITE COFFEE SHOP
OR RESTURANT, WHY NOT TELL THAT VETERAN THANK YOU FOR WHAT
THEY HAD WENT THROUGH JUST TO MAKE SURE THAT YOU COULD DO
THESE THINGS WITH YOUR FAMILY OR FRIENDS AND BE SAFE WHILE
YOU WERE OUT THERE ENJOYING YOUR OWN DAY AND YOUR OWN LIFE.


FREEDOM HAS NEVER BEEN FREE, IT HAS ALWAYS HAD A VERY HIGH
COST TO ATTAIN IT THAT THESE VETERANS AND THEIR OWN FAMILIES
HAVE PAID IN FULL IN ORDER FOR YOU TO ENJOY YOUR FREEDOM!








Comment On This Poem ---
DO PEOPLE EVEN HAVE A CLUE ABOUT WHAT WE HAD FACED?