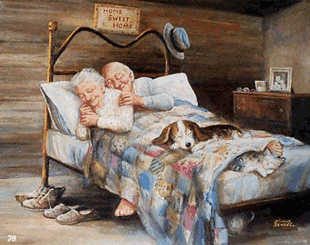 A Song Lingers There





A shelf, covered in dust
A song lingers there
Her heart will sit for spells
Eyes cast upon his chair
The pain and agony
Diminished with his breath
She thought she had prepared
But not so, Come sunset
Give me back my sunshine
Her whispered voice demands!
But he lies beneath the earth
Where tears of her still land
His stories of delight
A gift her heart enfolds
Two jars of honey shared
Twas not so long ago
Her comfort is his memory
The years of planting hope!
Sometimes she still can feel
Soft skin of pastel strokes
He shadows in with peak of morn
To keep her company
His breath a dancing by their bed
She reaches out to thee...