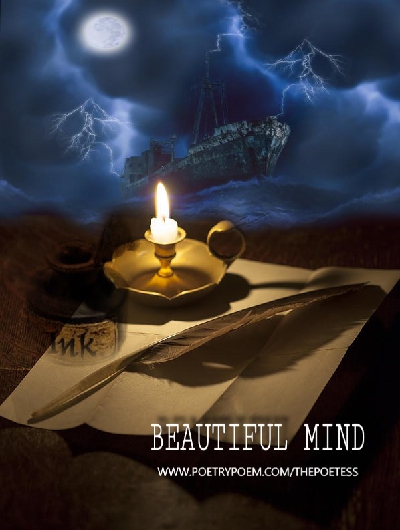 Time subtly awaits
And ponders
When ink and paper
Become a silent refuge
Of a beautiful mind

Set sail
Like a ship amid
The roaring thunder,
Flashy embers gritting
The skies

While wicks flicker
To the breath
Of the wind,
Rain splashes
During a cold, cold night.

By: Elena Maria Mana-ay Parcon©2018

Date written: August 16, 2018

Authors Note: we writers have our own moments, the above poem is an inspiration.





©2000 - 2019 - Individual Authors of the Poetry. All rights reserved by authors.
Visit My Home Page
|
Start Your Own Poetry Site
|
PoetryPoem
[ Control Panel ]
[ Today's Poetry - ALL Poets ]
[
Search
]