CYCLE Of HURTING
CYCLE OF HURTING


An analysis of Cycle Of Hurting that
goes on between any two people in a
conflict in a Hypothetic situation.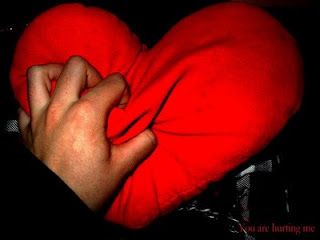 It happens so fast like breaking of glass,
it snaps into pieces if it did not stop at
some cracks in the glass with impacts
of harsh treatment to that delicate glass.


Glass with the cracks is yet another case,
it could carry on as long as the cracks
are not too deep and the treatment by the
handler is not so harsh to break the glass.


Broken heart with severe deep hurts is
something like a glass that is cracked
or shattered into pieces and not much
could be done to heart in either case.


A wounded heart is likely to hurt back
and cycle of hurting goes on in a circle
"I don't want to hurt you" is followed by
hurting and the cycle of hurting goes on.


Kris ~ Dreamweaver
www.poetrypoem.com/dreamweaver




©2000 - 2020 - Individual Authors of the Poetry. All rights reserved by authors.
Visit My Home Page | Start Your Own Poetry Site | PoetryPoem
[ Control Panel ] [ Today's Poetry - ALL Poets ] [ Search ]