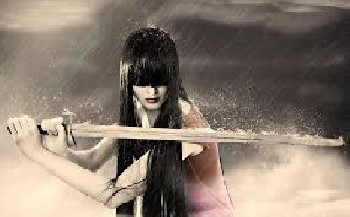 I suffer
In silence. The stone
Walls and pavements
couldn't even contain every
ounce of pain.

Where's now
The love that keeps
Me breathing? Why so
Downcast, Oh my soul
Like the sword from

The days of old.
Drenched in the cold night
Rain. Let no rust
Come near my blade for
I, too a Victor

As lightning strikes
Will my brilliance shines,
I am stumbled but never
Crushed, for I am
With my God.

By: Elena Maria Mana-ay Parcon©2019

Date Presented: May 7, 2019

Author's Note:

My heart is still in pain but i continue to fight
for Life is beauty in itself
and no shadow of darkness can overcome
the brilliant power of our God.





©2000 - 2019 - Individual Authors of the Poetry. All rights reserved by authors.
Visit My Home Page | Start Your Own Poetry Site | PoetryPoem
[ Control Panel ] [ Today's Poetry - ALL Poets ] [ Search ]