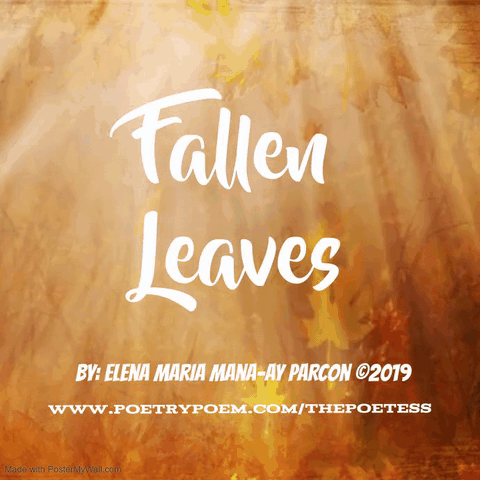 FALLEN LEAVES




Lushful Greens bequeathed by Spring and Summer

Turns red-orange and tender

Fallen leaves adorning the earth's huge canvass

Like cherished moments bound to pass;

The luscious smell of warm soups and pumpkin pies,

The fresh, crisp air that blends with the grey skies...

The laughters and giggles of both young and old,

Fallen leaves--soon enough blanketed by white frost--so cold.

Be it may a wondrous beauty it turns out

For the Almighty is the Greatest Artist--No doubt.


By: Elena Maria Mana-ay Parcon©2019

Date Presented: November 20, 2019




Author's Note:

Eversince, I am fascinated by Autumn...

I feel like there's something in the season that makes life more dramatic.






Vote for this poem
| | |
| --- | --- |
| Please Comment On This Poem | |