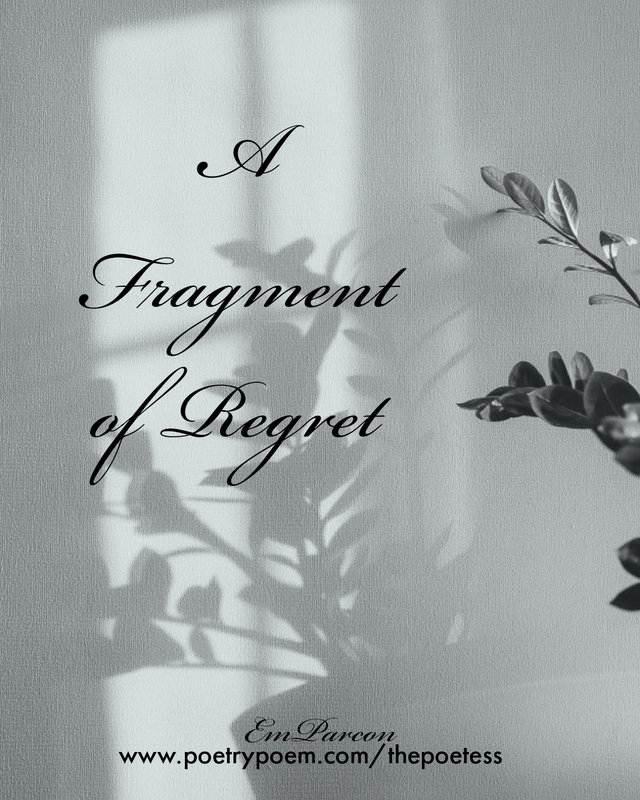 The blazing breath of noon embellishes
those fringes of silence.
Were those laughters surreal or just a feint of time,
she wonders.
And while she sulks toward the unjust, she knows
those tears are not meant to shed. It is
just a moment...a fragment of regret,
a cascading shadow,
a demise of a broken promise.
Those reverberating sounds she used to hear
turn unfamiliar, meaningless.
Will she find answers from the colors of the wind
or rather wait for the dusk to come?

By: Elena Maria Mana-ay Parcon©2021

Date Presented: 05/03/2021


Author's Note:

The above poem is inspired by
the astounding piece of
the great pianist and composer
Margin Alexander,
entitled "Tears of Silence"
which is playing in the background.

(If you are using mobile, pls. adjust your browser settings to 'desktop site')


©2000 - 2021, Individual Authors of the Poetry. All rights reserved by authors.
Visit My Home Page |
Start Your Own Poetry Site |
PoetryPoem
[ Control Panel ]
[ Today's Poetry - ALL Poets ]
[ Search ]