Peruse Relax Enjoy Listen Unwind Dream Enchant!
20,283 poems read
Graveyard Shift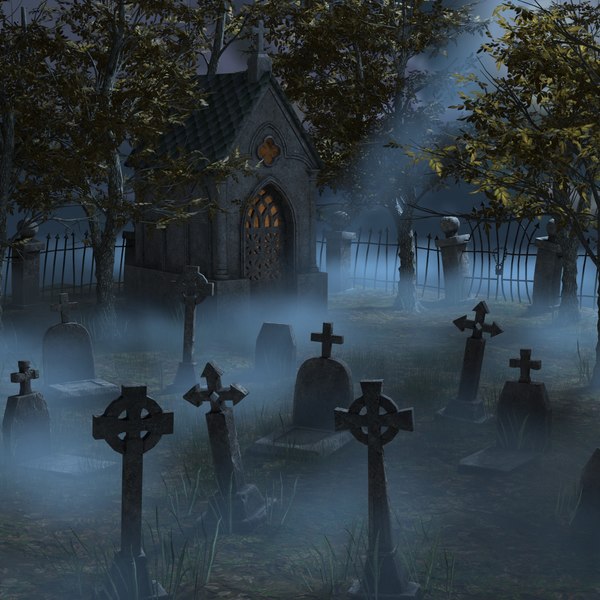 T

he village gravesite
on a typical night
is a place stirring hardly a sound,
where the night watchmen dread
to watch over the dead,
when the dead won't stay under the ground.


You can feel the time pass
like the weeds over grass,
until the clock tower strikes three,
then nothing stands still
in eternityville,
when the locals go off on a spree.


The residents lay
only whispers away,
and are mindless to worldly affairs,
'til reaping the power
that haunting, late hour
to catch the night guard unawares.


The shivers begin
creeping under the skin,
hearing voices among the headstones.
The watchman looks 'round
for a soul to be found,
yet there's nothing but moldering bones.


With the fog pushing in
and his nerve wearing thin,
the watchman continues his rounds.
As he aims his bright light
towards the dark, gloomy night,
he's aghast by some shuddery sounds.


He reaches for nerve
from his "pocket" reserve
as he pulls out an 80-proof flask,
which bolsters his bravery
against the unsavory,
to forge through the grim, nightly task.


The chilling affair
hears a ring in the air,
sounding help for the weary unbrave;
the timely clock tower
just signaled the hour
when the spirits return to their grave.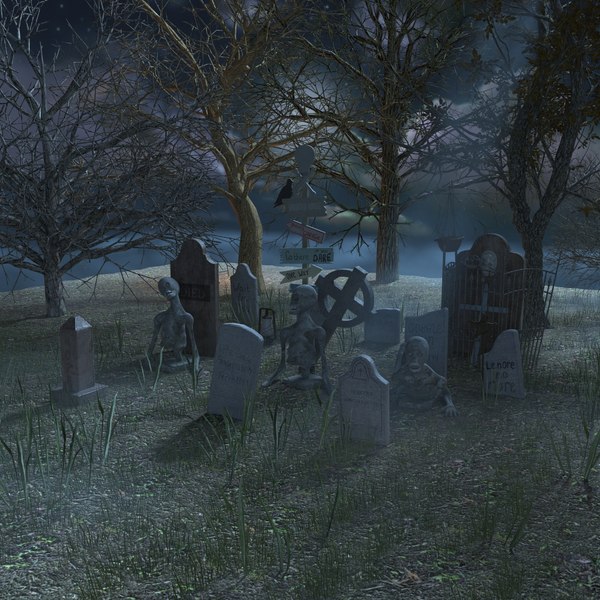 ~William A. Tatum