Peruse Relax Enjoy Listen Unwind Dream Enchant!
20,748 poems read
The Flight 401 Ghost Story

a true story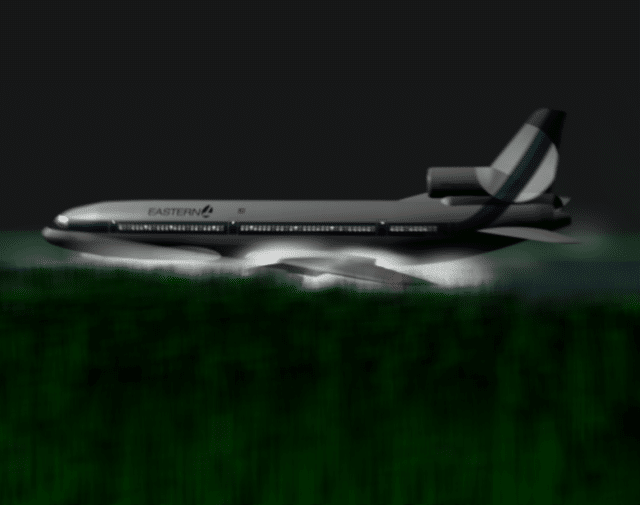 The crash of the tri-Star in '72
and its subsequent movie some deemed as "taboo"
would go down as as story we'd never forget
of the ghostly account of an ill-fated jet.
The story begins on a Florida night
as an L-1011 descends from its flight;
the cockpit and crew were preparing to land
when they noticed the wheels wouldn't drop on command.
The engineer went to the bay down below
to inspect what the instrument lights wouldn't show;
the failing attempt to correct the nose gear
gave the flight crew a feeling of panic and fear!
Advised by the tower to stay in the air,
until "Loft" and his crew could effect the repair,
they orbited east, while corrections were made,
which directed them over the dense Everglades.
Between the nose gear and the terrified mood,
the plane hit a dangerously-low altitude.
Before they could bring the huge jet any higher,
the wing tipped the bog, slamming into the mire!
Bob Loft and Don Repo were killed in the wreck,
but their spirits continued aboard the flight deck!
The ghosts of the two men were later observed
aboard sister airplanes, looking calm and reserved.
Accounts of the ghosts would continue to rise
as the parts of their Tri-Star returned to the skies.
Their purpose in hitching along came to light
when they warned of disasters to come while in flight!
The ghosts disappeared without leaving a trace
when the parts from their Tri-Star were later replaced.
The personnel who were involved were inspired
to talk to researchers and risk getting fired.
~William