Peruse Relax Enjoy Listen Unwind Dream Enchant!
20,575 poems read

Her Boyfriend's Ghost
a true story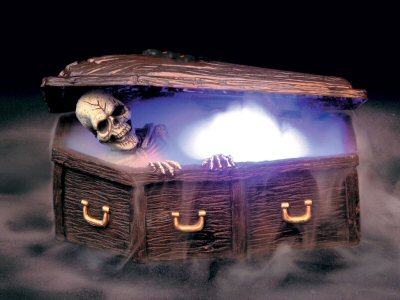 I remember the horror
that came with a scream
from the casket above
on the night of the dream.
I stood, looking up
as it hovered in space
where he stared down at me
with cold death on his face.
I woke up, still shaking
and rattled inside;
I had just seen the place
where my best friend had died.
A dream so prophetic
in every detail,
that it still, to this day,
turns me queasy and pale.
The following day
brought the horrible truth
that my friend really died
in the prime of his youth.
Well, later that year,
we were caught by surprise
at the final event,
with a shock to our eyes!
While visiting the home
of his lost love affair,
four witnesses saw
the ghost form in thin air!
The tall shadow entered
the room, through the wall
with its energy blasting
and dazing us all!
He drifted across
and into her room
where she lay on her bed
unaware, we assumed.
The shadow stayed briefly,
we think we know why;
he made his appearance
to bid her "good-bye".




~William