Internet Romance...The Finale
Droplets trickle each morning
For the nourishment it brings
That the seed of love we've planted
Might bloom if not neglected

Such was the love we've found
It blossomed as the tree on the ground
Chatting on the net no longer satisfying
Face to face would be more gratifying

The prospect of our date was quite a fright
Pictures I sent didn't seem right
Make ups and props have done magic
To make me look fragile and angelic

More days were needed to prepare
That the sight of me won't be a scare
So early morn I jogged to take off the flab
Just to please the stranger I learned to love

Sad to say, to enhance my looks I failed
Forget illusions, accept what's real
To change what I can't had me distressed
Just be yourself, that's what he stressed

Watching as he descended from the sky
I felt my heart lurch! Scared? Or shy?
Love nurtured might just be laid to waste
Or might lead to never-ending happiness

So there goes my internet romance, my friends
It's true, real beauty comes from within
Like a fairy tale that has happy ending
Mine ended with a wedding ring.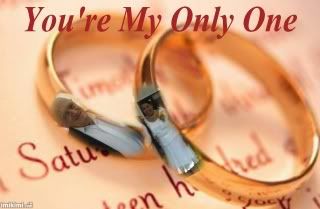 Poetry Ad-Free Upgrades
Vote for this poem
| | |
| --- | --- |
| Please Comment On This Poem | |