Golf at Calverley is not a Good Walk Spoiled
I tried but I failed!
Are We in the Last Days?
Constructive Criticism
Three in the Morning.
Poetry Poem
Like a Thief in the Night
More Poetry >>
An Aid To Depression 2 (Follow up as requested)
To overcome depression you must act like a boxer! Each time you get knocked down you have to get up and fight back harder than before.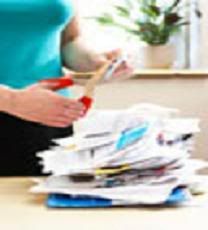 A lady cutting up her credit cards over a pile of unpaid bills.


I've had great response to my recent poem,
It's called, 'An Aid to Depression'.
Sure you can use it to help others along,
I hope it widens their vision.

I had an email from someone today,
Who said they owed forty grand:
At one time I owed ten times that amount;
They guessed I would understand!

Some years ago I fell into the trap
Of becoming disillusioned.
My business went burst, I lost my house and cars;
It caused a great deal of confusion.

For eight to ten weeks, I was in quite a state,
Till I finally found the cure!
I had to sort out the mess and make amends,
If my future I wanted to secure.

So I went to the banks and my creditors
And put forward a proposition:
I gave them the lot, everything I owned;
I started once more with nothing.

There are different scenarios for everyone
But they all add up to the same.
Allowing circumstances to eat you up,
Will keep you helplessly lame!!!

Copyright 17th February 2007 Robert Cartwright-Davidson













©2000 - 2020 ------- Individual Authors of the Poetry. All rights reserved by authors



Sign Guestbook

Read Guestbook

[ Control Panel ]
Last 100 Poems