CLAPPED OUT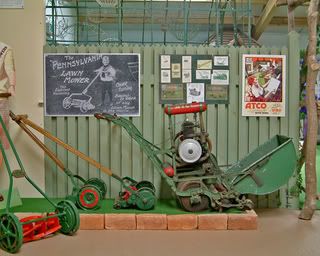 The engine took a hiccup
And coughed some petrol out
The poor old lawn mower
Had seen better days
And didn't know what it was about!

The man he pushed with all his might
Acres of green to cover
Usually it was a sixty minute chore
Only this day wasn't like any other!

The gearbox had taken a turn for the worse
Almost deceased but it had one flicker left,
It decided to turn forward to reverse
To see if his owner was all that adept!

So Mr Smith pointed the cutter across the grass
And the machine screamed and bolted in the other,
That'll teach 'im, the rotors thought,
Casting me aside while all the time,
He'd gone and bought another!



Poetry Ad-Free Upgrades
Vote for this poem