AT SEA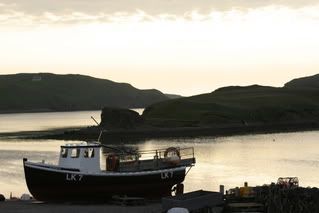 "Oh, woe is me"
She called out loud
As he stepped aboard the boat.
A somewhat flimsy
Little fishing craft
Barely able to stay afloat.

The wind did whine and
The blasts shook the waves
As they folded over the keel, and
Men hung on tight for safety
As they attempted to cast the reel.

For their families depended upon them
To provide food for bellies at home,
But the cruelness of the seas out wide
Did soak them to the bone.

For weeks on end, with her husband away,
She continued her weary path,
Looking after the children and
No private moments to snatch.

Life was hard for those ordinary folk
Her husband didn't have any choice,
She prayed out loud to God at night,
That soon she would hear his tender voice.



Poetry Ad-Free Upgrades
Vote for this poem