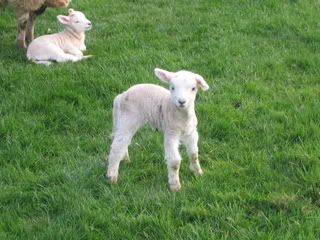 How painful it is when I realise
I will never walk this path again,
The views that shone out from the top of the hill
Along with countless others will always remain.
Never again to see the river waters run wild
Or see newborn lamb with mother in a field,
Pick armfuls of daisies, hear the cuckoo call,
Joy in the eye of a youngster as a gift is revealed.
I will miss walking on the sea shore,
Selecting shells to take home to keep,
Smiling with pleasure when watching
My babies in the crib fast asleep.
The rush of the wind blowing my hair carelessly,
Being whisked away on a surprise date,
Aroma of fresh coffee and croissants
As I hurriedly grab them from the plate.
Family and friends I know I will miss so much,
Wimbledon and the ensuing roar of the crowd,
Sliding into a candlelit bubble bath at night,
Remembering my children did me proud.
I will miss Sunday lunchtimes,
A roast with the trimmings and creamy dessert,
Seeing a good looking man in the street
And finding it impossible not to flirt.
No more laundry days when I hang the washing
And see the breeze billowing bright,
Climbing into a bed of cold linen and
Looking for a cosy night.
No more music to fill my senses, or sweet kisses
To show me that he really did care,
Too many things, now I stop and recall,
Never again being able to share.