On the sixth day of September
nineteen eighty four
The Gates of Glory opened to
our Texas Troubadour.


He was a Country Music legend
and the legend shall live on
As long as there's a memory-
as long as there's a song.


To know him was to love him-
to love him was a joy.
And God made love eternal-
something death cannot destroy.


He touched us with his music-
but it was more-much more than this.
His heart was in each handshake-
his friendship in each kiss.


To him, each fan was special-
his was a very special love.
For no matter what we gave him,
we couldn't out give Ernest Tubb!


We'll miss his laughing eyes of blue-
the sunshine of his smile,
The pure happiness he brought us all
mile after Country mile.


Although E.T. has left this earth,
his star will always shine.
For his songs will live forever
in your hearts and mine.


In memory he will grace each stage-
each Country Music show.
And...Ernest...if you're looking down,
we still miss you here below.

"Be Better To Your Neighbors
And You'll Have Better Neighbors,
Dog-gone-you!"

Doris Shares Her Keepsakes of Dear Friend Ernest Tubb
Dee, Doris, E.T., Dixie, Joyce Ann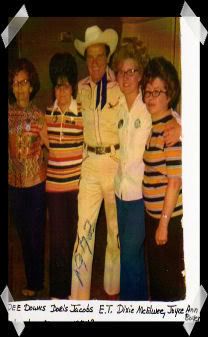 Doris' Son's Tommy And Terry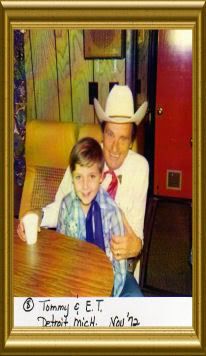 Ernest and My Sister Ginny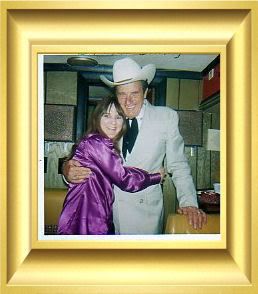 Cal Smith- E.T. Loved Him Like A Son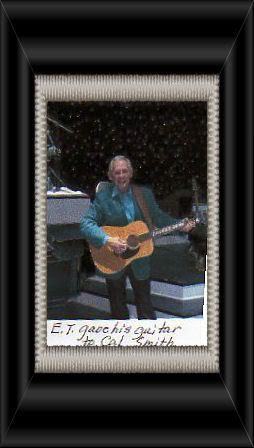 Doris and E.T.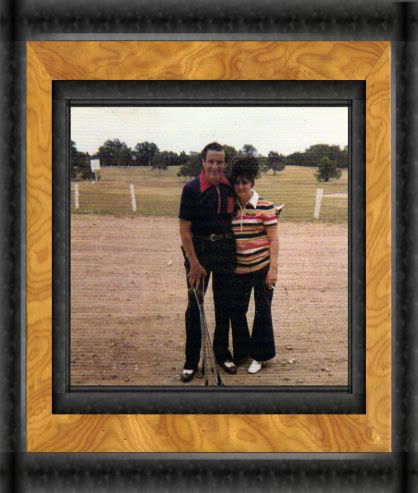 E.T. My Brother Henry and His GF Mary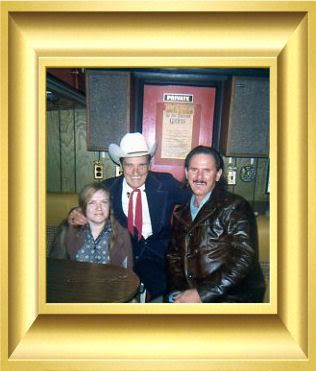 Doris,E.T.and Ann(downloaded twice still distorted?)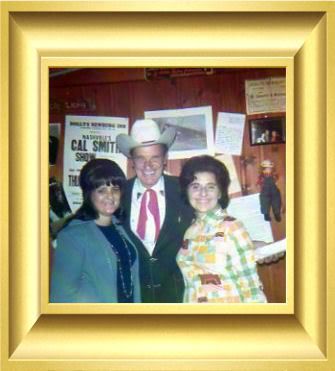 Doris Jacobs-Covington