A Tribute To Dottie Rambo...
March 5,1934~*~May 11,2008


The Queen of Gospel Music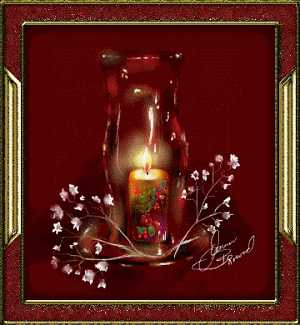 Royalty in Gospel circles,
Where her music motivated
Hearts to harmonize in worship.
She was truly dedicated.



Songs lifted up in sweet devotion,
Touching lives, seeing lives changed.
Composed by a Country Angel-
God inspired and God arranged.



She was special...so anointed,
Wore the scent of God's perfume.
Had His Holy sense of humor-
Brought His Presence to a room.



Perfection? No, she never claimed it.
She simply trusted in His Grace.
But one could tell she'd been with Jesus-
His reflection rested on her face.



Her life was never glamorous
As royalty so often knows.
She drank from a cup of many sorrows-
She suffered through her share of blows.



But she was every inch a Queen.
Her kingdom rang with melody.
A tribute to The King Of Kings-
A source of joy to you and me.



We'll miss her presence on this earth.
But she's singing at a Holy scene-
Before the very Throne of Heaven.
Farewell Dottie...farewell dear Queen.



(c)Doris Jacobs-Covington
May 17, 2008



*My favorite Dottie story...
Bending over on a stage, someone in the audience
noticed Dottie had holes in her hose and yelled
it out to her. Never missing a beat, Dottie yelled
back, "Well, I'm a Holy woman, you know."