The Day The Father Cried

I do believe The Father cried
On the day His Son was crucified.
What kind of Father would He be
Had He not hurt at Calvary?





I can discern His broken heart-
Bruised far beyond what words impart.
Who could convey God's anguished groan
As blood bathed His Very Own?





Heaven is not a place for pain.
Yet on this day God did obtain
Permission from Himself to cry
Because He'd sent His Son to die.





Imagine this scene if you can-
Nails driven in each Healing Hand.
The Father watching from above
This portrait of such perfect love.





Try putting yourself in His place
Beholding blood stain your son's face.
Would you not want to run to him?
Tear his tormentors from limb to limb?





But The Father knew this had to be.
He let it happen for you and me.
He turned His Back as His Son died.
And because of us The Father cried.

(c)Doris Jacobs-Covington
May 21, 2008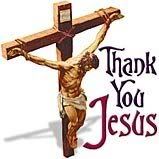 "For God so loved the world that He
gave His only begotten Son,that whosoever
believes in Him should not perish but
have everlasting life." John 3:16


©2000 - 2020, Individual Authors of the Poetry. All rights reserved by authors.
Visit My Home Page | Start Your Own Poetry Site | PoetryPoem
[ Control Panel ]
[ Today's Poetry - ALL Poets ]
[ Search ]