Message of Mercy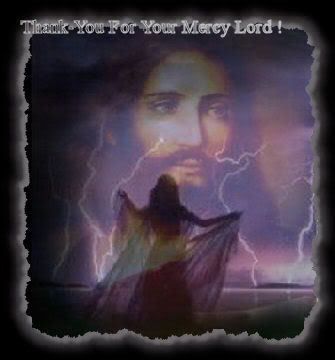 Has the enemy built a barrier
Between you and the good Lord?
Is your life one of disarray,
Disappointment and discord?





It could be you have drifted...
That your faith's gone down the drain.
But mercy wrote a message
Which could make you whole again.





Sin is such a sad addiction
Adding sorrow, pain, and strife.
But mercy wrote a message
Which subtracts it from your life.





If you have tasted that temptation...
If your soul is sick with shame,
Remember, there is restoration...
There's sweet deliverance in His Name.





There may be fingers pointing out
To maximize every mistake.
But Grace is gently beckoning
And mercy waits to mend the break.





Maybe you're an unbeliever...
Perhaps you've never chosen Christ.
Oh, He can change your doubtful mind.
He's melted hearts colder than ice!





Love and mercy is His theme...
He's not into condemnation.
He died a cruel,degrading death
To give the world God's great salvation.





So, please make your way toward mercy.
It's still waiting patiently.
Forgiveness can find anyone.
Yes...even ones like you and me.


©2000 - 2022, Individual Authors of the Poetry. All rights reserved by authors.
Visit My Home Page | Start Your Own Poetry Site | PoetryPoem
[ Control Panel ]
[ Today's Poetry - ALL Poets ]
[ Search ]