~+~ The Power Of Prayer ~+~




We live in such uncertain times.
We're threatened every day.
Terrorists want to tear us down.
They beg to blow us all away.



But our enemies are not contained
Simply in the Middle East.
The angry hate of an apostate world
Has most definately increased.



The United States is frowned upon.
Our friends are very few.
We must fall upon our faces...
Seek what the Lord would have us do.



The fervent prayer of a righteous man
Can still avail so much.
God still cares for the USA
And this country needs His touch.



We have spiraled way out of control
Within our own domain.
Our streets no longer safe because
We're allowing sin to reign.



Alcohol and drugs have altered
Consciences galore!
The sense of decency declines!
Murder's breaking down our door!



Pornography parades across
Our own computer screens!
While television teaches kids
To kill with violent scenes!



It's all too much...it's got to stop!
We can't go on this way!
Lord of Heaven, please intervene,
Please teach us how to pray.



This country once considered
Number one in all the earth...
Bathed by the breath of God...
Must somehow regain her worth.



She is still the greatest nation
Built upon this rock of sod.
But she needs to fortify her faith...
To fall back on the Grace of God.



We must bind the spirit of deceit...
Loose the Spirit of our Lord.
Come together as a family
To pray to God in one accord.



Things will not change if we don't stand...
If we simply do not care.
We have got to call upon our God
And to trust in the power of prayer.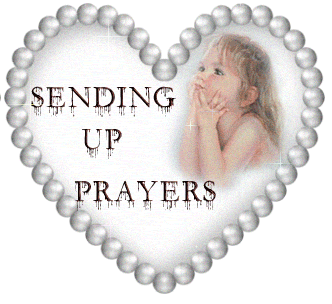 God Bless America Again,
(c)Doris Jacobs-Covington
August 28,2008


"Confess your faults to one another,
and pray for one another, that ye may
be healed. The effectual fervent prayer
of a righteous man availeth much."
James 5:16



"If my people, which are called by my
name, shall humble themselves and pray,
and seek my face, and turn from their
wicked ways, then will I hear from Heaven,
and will forgive their sin, and will heal
their land."
2nd Chronicles 7:14

TRIPLES with EMMA