It's A Family Affair That Cares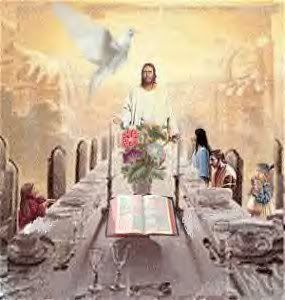 We're Pastor Linda and Brother Al from Indiana
Bringing to you more of God's fresh manna
It's spiritual food to feed your soul
Spreading God's love for all to know


Jesus is no respector of persons you see
His blood poured out for all on Calvary
God's word is the recipe for all to grow
Through team work God's love we want to show



Yes,we are blessed to share with you
The uncorruptible seed that strengthens too
Won't you come and dine with the three of us
Fresh manna from heaven and Our King Jesus


We're ambassadors for Our King each day
Taking prayer request and sharing manna along the way
His word is needed daily for your spirit man
Come one,come all on this journey to the promise land



There's even desert we want to share with you
Our heart's adopted Mama Dori shares manna too
However ;she doesn't live in Indiana though
The Holy Spirit breathes messages through her in New Mexico


As God word says a three fold cord is not easily broken
We as a family want to share what the Holy Spirit has spoken
Truly there are many others sharing God's word seed
However ;There are some that are out to deceive



Our message to all is to love and ensure
It's fresh manna from heaven that we serve
For you are all invited to come and dine
With our family of God and Our Savior Divine


By ; Pastor Linda Begley
9-4-2008
(Albert Ping and Doris Jacobs-Covington)
includes links to all three sites after scriptures :-)
Be Blessed Dear Friends!!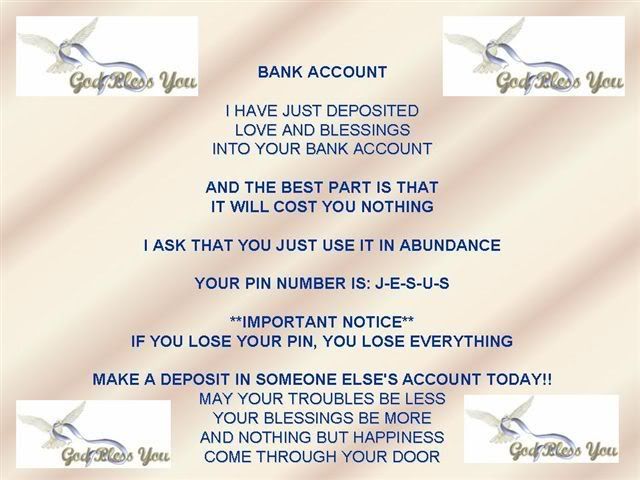 2 Corinthians 5:20
Now then we are ambassadors for Christ,
as though God did beseech you by us:
we pray you in Christ's stead, be ye reconciled to God.

Deut.6:5-7
5.And thou shalt love the LORD thy God
with all thine heart, and with all thy soul,
and with all thy might.

6.And these words, which I command thee this day,
shall be in thine heart:

7.And thou shalt teach them diligently unto thy children,
and shalt talk of them when thou sittest in thine house,
and when thou walkest by the way,
and when thou liest down, and when thou risest up.

2 Corinthians 4:7-9
7.But we have this treasure in earthen vessels,
that the excellency of the power
may be of God, and not of us.

8.We are troubled on every side, yet not distressed;
we are perplexed, but not in despair;

9.Persecuted, but not forsaken; cast down, but not destroyed;

Gal.2:20
I am crucified with Christ: nevertheless I live;
yet not I, but Christ liveth in me:
and the life which I now live in the flesh
I live by the faith of the Son of God,
who loved me, and gave himself for me.

Prov.10 :12
12.Hatred stirreth up strifes: but love covereth all sins.

John 13:34
A new commandment I give unto you,
That ye love one another; as I have loved you,
that ye also love one another.