ISSUES AND ANSWERS
ALL LIVES MATTER
ACRES OF DIAMONDS
ON ASSIGNMENT
HEAVENLY CHOICES
SATAN'S PLOT
THE MUSIC OF LIFE
MY MIRACLE
HOPE AND FAITH
CONFIDENCE IN CHRIST JESUS
Live-streaming
THE WONDERS OF HIS LOVE
SPIRITUAL THINGS
AIN'T NO ROCK
20/20 Vision
PROTECTING OUR BLINDSIDE
HE CHOOSE ME
SEEN AND LOVED BY GOD
TREASURE BOX
SETTLED OUT OF COURT
JESUS KNEW
BASKET OF EGGS
The AGONY AND THE ECSTACY
IT IS A MATTER OF THE HEART
BLIND MEN
STAY IN YOUR LANE
THE MESSIAH'S SEAT
THE SILENT CRY
THE SINFULNESS OF SIN
THE GLORY OF GOD
MORE THAN JUST A BABE
GOD'S GUARDIAN ANGELS
More Poetry >>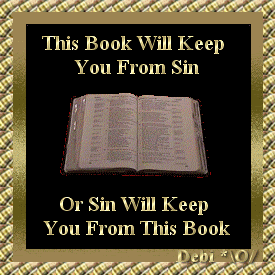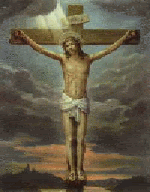 The Sacred Scriptures
I finalize my faith in God
Searching through the Sacred Scriptures.
Other sources tend to leave me
With unclear and cloudy pictures.

Sacred truths are more exact
When extracted from the inspired Word.
For men filled with the Holy Ghost
Recorded every truth they heard.




God first spoke through His creation.
Then, through the prophets He was heard.
Finally, in these final days,
Spoke through His Son,the Living Word.

Some will stray beyond what's written,
But we must go by His direction.
God-breathed scriptures give us all
A lesson in self taught correction.

Stu

dy to show yourselves approved...
Rightly dividing what's revealed.
God instructs us in the scriptures.
His Will for us is not concealed

We must let the Spirit lead us
In all truth and righteousness.
If not recorded in God's Word
Then it isn't ours to profess.

We can't be distracted by tradition
Wrought by the hands of haughty men.
They offer many ways to Heaven
But deliver death, for in the end




There is only one Redeemer...
One intercessor...Jesus Christ
The Cross has never been an option.
It's the only way to obtain life.




The scriptures are our safest guide...
Well demonstrated by our Lord.
His words to Satan,"It's written,"
Tells us we should be in one accord.




Jesus did not trust tradition.
He by passed the religious way.
Instead, He quoted from the scriptures.
Should we not do the same today?




I, for one, believe the Bible.
It's embedded in my mind.
In my heart and soul forever
Are Sacred Scriptures...Scriptures Divine.




Lovingly,
(c)Doris Jacobs-Covington
September 15, 2008



"And these things, brethen, I have in a

figure transferred to myself and to Apollos
for your sakes; that you might learn in us
not to think of men above that which is
written, that no one of you be puffed up
for one against another."
1 Corinthians 4:6

"For the prophecy came not in old time by
the will of man, but holy men of God spake
as they were moved by the Holy Ghost."
2 Peter 1:21

"All scripture is given by inspiration of
God, and is profitable for doctrine, for
reproof, for correction, for instruction
in righteousness."
2 Timothy 3:16

"Study to shew thyself approved unto God,
a workman that needeth not be ashamed,
rightly dividing the word of truth."
2 Timothy 2:15

"But the Comforter, which is the Holy
Ghost, whom the Father wii send in my
name, he shall teach you all things, and
bring all things to your remembrance,
whatsoever I have said unto you."
John 14:26

"God, who at sundry times and in divers
manners spoke in times past unto the
fathers by the prophets, has in these last
days spoken unto us by His Son, whom He has
appointed heir of all things, by whom also
he made the worlds."
Hebrews 1:1-2



©2000 - 2022 ------- Individual Authors of the Poetry. All rights reserved by authors



Sign Guestbook

Read Guestbook

[ Control Panel ]
Last 100 Poems