The Surveillance

Are we in God's perfect
Or in His permissive Will?
Have we parted with the world?
Or surrender to it still?





Are we doers of The Word?
Or just simply lend an ear?
Or, on the other hand,
Are our works what we hold dear?





Are we in perfect balance?
How do we display our faith?
Do we live by His commandments?
Do we proclaim, "Thus so He saith?"





Is our obedience based on love?
Or are we slaves to legalism?
Have we truly trusted Grace?
Have we tasted His baptism?





Are we ambassadors of peace?
Are our lives a testimony
To our Savior's saving power?
Or are we just seen as phony?





If we have put on Christ
Then our old man should have died.
And we, as new creations,
House the Holy One inside.





Does the world see Jesus in us?
Are we reflections of His Light?
Are we led by the Holy Spirit?
Have we traded wrong for right?





This is simply a surveillance...
An exam for us to take.
Let's be honest with our answers...
For our very soul's at stake.





To proclaim to be a Christian
Puts each one of us to test.
Let us prove we can be faithful.
Let us give the Lord our best.

Lovingly,
(c)Doris Jacobs-Covington
October 1, 2008

I don't know how God gives poetry
to other poets, but in my case He
just pours it in. Sometimes He'll
just give me an idea, and I'll
meditate on that idea for awhile,
then the idea just evolves into a
poem. This morning was a bit different.
I felt Him urging me to write as
soon as my feet hit the floor. I
wasn't planning to write, as I had
a busy day before me. I was taking
my husband to an appointment...I
needed to hurry and take a shower...
I hadn't even put the coffee on yet.
As He and I were having this spiritual
conversation, He assured me I'd have
time to write the poem. I wrote it in
less than 15 minutes. Each line just
flowed into my spirit. I didn't have
to think twice about the rhyme...every
rhyme fell into place. When I'd finished
I was shaking...yet elated at the same
time. We made that appointment at exactly
the appointed time...not one minute earlier
or later. God is always on time, isn't He?
I hope the poem will speak to some
of us. You know, preachers, at times, preach
sermons to themselves as well as their congre-
gations...I write to myself, too, friends.
God bless you all.


"For what is a man profited, if he shall
gain the whole world, and lose his own soul,
or what shall a man give in exchange for
his soul?" Matthew 16:26





"Even so faith, if it hath not works, is
dead, being alone.
Yea, a man may say, Thou hast faith, and
I have works: shew me thy faith without
works and I will shew thee my faith by
my works." James 2:17-18

"For by grace are ye saved through faith:
and that not of yourselves; it is the
gift of God;
Not of works,lest any man should boast."
Ephesians 2:8-9

"That ye put off concerning the former
conversation the old man, which is corrupt
according to deceitful lusts:
And be renewed in the spirit of your mind;
And that ye may put on the new man, which
after God is created in righteousness and
true holiness. Ephesians 4:22-24

"Therefore if any man be in Christ, he is
a new creature: old things are passed away:
behold, all things are become new."
2 Corinthians 5:17

"For as many are led by the Spirit of God,
they are the sons of God." Romans 8:14

"A new commandment I give unto you; That
ye love one another, as I have loved you;
that ye also love one another." John 13:34

"Ye are the light of the world; A city
that is set on a hill cannot be hid.
Neither do men light a candle and put
it under a bushel, but on a candlestick,
and it giveth light to all that are in the
house.
Let your light so shine before men that they
may see your good works, and glorify your
Father which is in Heaven." Matthew 5:14-16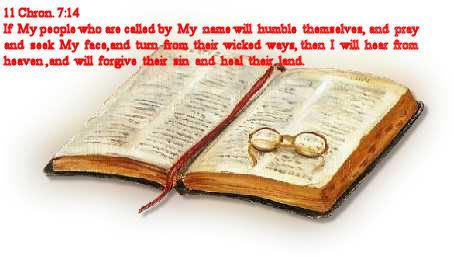 ©2000 - 2022, Individual Authors of the Poetry. All rights reserved by authors.
Visit My Home Page | Start Your Own Poetry Site | PoetryPoem
[ Control Panel ]
[ Today's Poetry - ALL Poets ]
[ Search ]