Golf at Calverley is not a Good Walk Spoiled
I tried but I failed!
Are We in the Last Days?
Constructive Criticism
Three in the Morning.
Poetry Poem
Like a Thief in the Night
More Poetry >>
The Gowfin' Chimney Sweep!
This is based on David 'Deacon' Brown the winner of The British Open Golf
Championship in 1886 on the Links at Musselburgh, Scotland.
This is the oldest playing golf course in the world.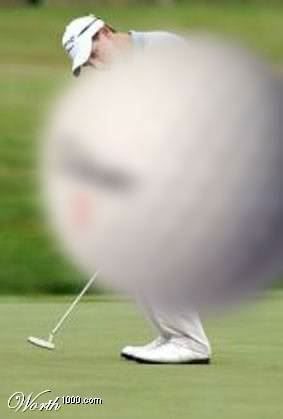 Davy wis a genius
at climbin' up an' doon;
A chimney sweep o' sure repute
frae Musselburgh toon.

He won the British Open,
in 1886!
Ah'm share awbody whae wis there,
thocht it wis a fix!

The Championship officials
had a player oot o' sync.
So they thocht o' 'Deacon' Broon,
A player whae'd played the Links.

They fund him up a chimney,
Cleanin' oot the Lum.
They washed him and they claithed him
An' filled his aching tum.

The course wis fu' o' Champions,
Linin' up that day.
'Deacon' mumbled tae hissel,
"Weel ah'm jist here tae play."

He played wi' lots o' panache;
An' beat them at their game:
"Ah'm the world's best chimney sweep,
that's NOO.... ma claim tae fame!"

Copyright Robert Cartwright-Davidson February 2009.














©2000 - 2020 ------- Individual Authors of the Poetry. All rights reserved by authors



Sign Guestbook

Read Guestbook

[ Control Panel ]
Last 100 Poems