Stirred And Shaken


All that I ever was has been rescinded.
There need be no flowing words appended.
Comes a time when everyone must fall,
And oblivion's the last refuge of us all...





Witticisms escape me as I consistently stumble
Through every poem I write..I should be more humble.
At my age I am becoming anachronistic,
While civilization and science become more mystic...





Most things I ever had are now long gone.
I am not saying that I am totally alone.
It is just that the list grows shorter every day.
My friends are not allowed to prolong their stay....





The sky isn't quite as blue as in my younger days.
All former easy pathways more resemble a maze.
I now trudge instead of saunter toward each task.
I don't have answers anymore, nor know what to ask....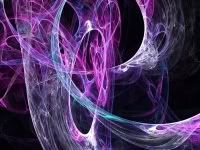 Sept 17 2009
Vote for this poem
| | |
| --- | --- |
| Please Comment On This Poem | |
pupwee