Welcome to Water For Two-Jesus and You



http://www.poetnmysol.com/
Thank-you Joyce Geyer for this award to both Ethel and myself.
This is a hodge podge of poetry,humor,anointed revelations
to edify and uplift all who enters in.I first recommend checking out the page titled "A Prayer" shared by another sister warrior,this is a personal gift to you,fill your name in the blank.Praise God that it is being
prophesied as 2007 the year of the open door.I pray that all prayers will
be answered and Lost souls will come in by the thousands this year!
To God Be The Glory!! Stop in and see About me which is two Sisters in Christ being led by the spirit to bring the gospel to those that may not know him as their personal Savior and for those that do to leave you with encouragement and hope also of a bright and wonderful future. God Bless you one and all and this site is new so stop by often for lotsa different goodies.I praise God for my Sister Ethel that along with the Holy Spirit brought this to life with her special calling of evangelism. When she started sharing a daily page with me it was too good to not share with you.She has been such an encouragement for me.I pray that through the gifts God has given both of us we will have something in here for anyone's
attention to grab and heart to be touched.Jesus loves you and so do we!! Have a great visit and come back soon!!
Lovingly In Christ, The Azusa Sisters;Linda and Ethel


www.PoetryPoem.com/azusasisters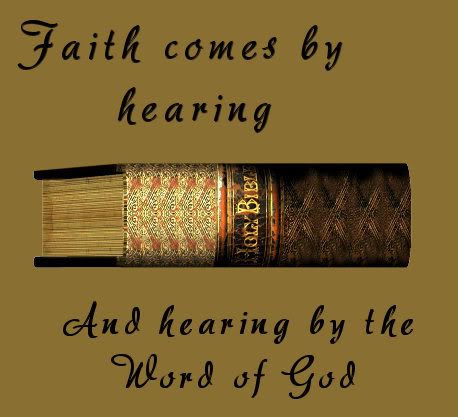 SO THEN FAITH COMETH BY HEARING, AND HEARING
BY THE WORD OF GOD.

( ROMANS 10:17 KJV )

Just as our bodies' hunger and thirst, so do our souls.
However our souls need Spiritual food and water. This food
And water may be found in God's Word, the Holy Bible!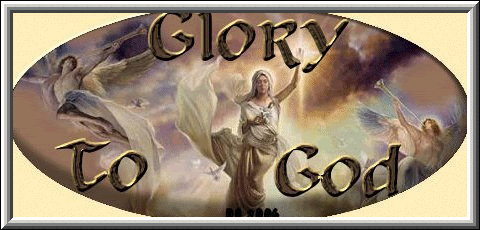 1. The Bible will still have all the answers.
2. Prayer will still work.
3. The Holy Spirit will still move.
4. God will still inhabit the praises of His people.
5. There will still be God-anointed preaching.
6. There will still be singing of praise.
7. God will still pour out blessings upon His people.
8. There will still be room at the Cross.
9. Jesus will still love you.
10. Jesus will still save the lost.

Author Unknown