Welcome to My Poetry Site
Here's Some News!



---
Since being published in 2013, "a Wing and a Prayer" has been read by more people and in more places than I could ever have imagined. I am flattered, touched, and so, SO blessed to have this experience of connecting with so many in this unique manner. I would like to share some examples of the incredible reception for which I am so grateful:
October 2017- Indiana
ECIER Foundation's Ninth Annual Cancer Survivor Jubilation used my poem as part of their event. One hundred survivors recited it together in a candlelight ceremony.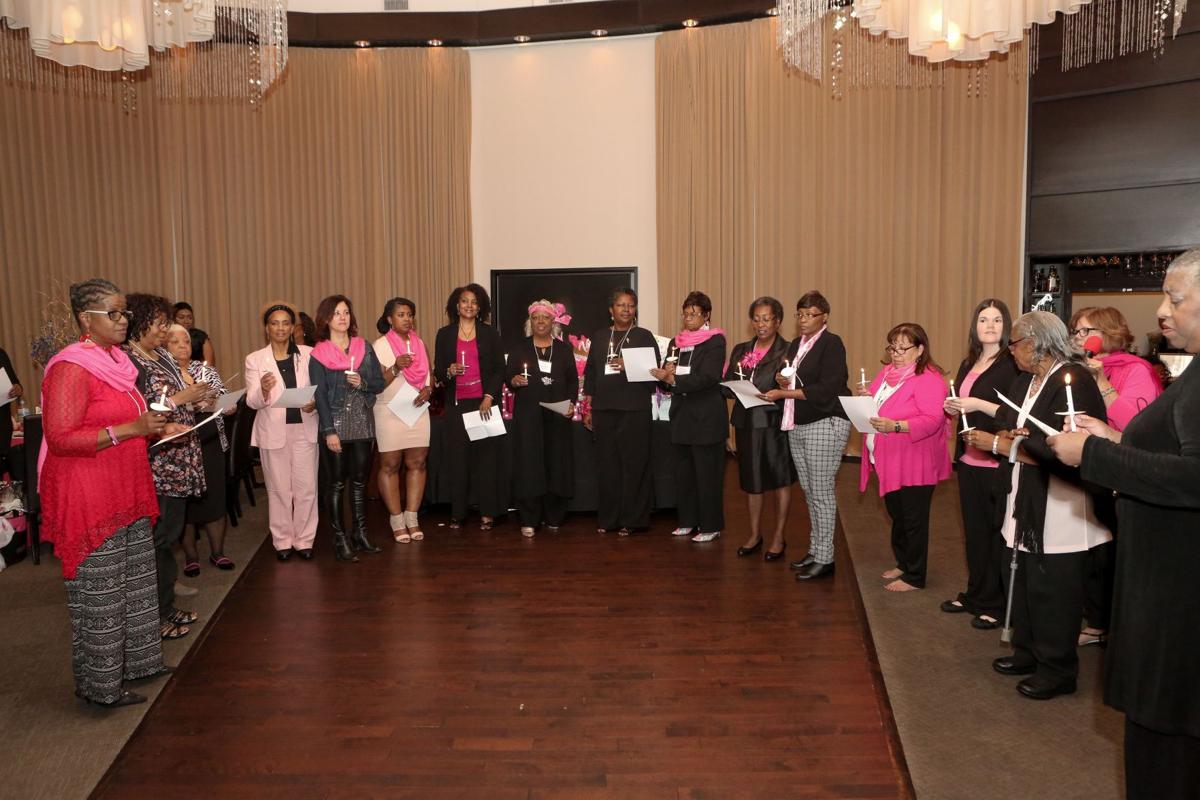 Guests at the Jubilation event read the poem "a Wing and a Prayer" by Michelle Butler as they hold lighted candles. The event was to honor breast cancer survivors and those who have lost the battle.

see article here
https://www.nwitimes.com/news/local/lake/jubilation-event-honors-breast-cancer-survivors-and-those-who-have-lost-their-battle/article_00dbdd2b-25f1-5693-9d15-c029ec772f3f.amp.html
---

March 2020 -Ohio
In a news story on separation from loved ones amid the Covid-19 pandemic, I was touched to read this [excerpt from Tom Chmura's story] "I find a power beyond myself who connects me with my family. I am comforted by Michelle Butler's poem 'A Wing and a Prayer' and other prayers on praywithme.com"

read full article here
http://www.cleveland.com/opinion/2020/03/the-ache-of-long-distance-coronavirus-grandparenting-brings-us-back-to-the-power-of-prayer-tom-chmura
---
July 2020- Australia
The Catholic Parishes of North MacKay and Farleigh requested my permission to include my poem in an upcoming Mass. Parishoner Lizzy Axiak recited it beautifully in her lovely Queensland accent.
Watch Lizzy Axiak here https://fb.watch/b-ZrfiSGR_/

Dear Michelle,
On behalf of Catholic Parishes of North Mackay and Farleigh we seek permission to use your prayer "A Wing And A Prayer" for our parish Facebook Page. One of our young parishioners to recite it.
Kind regards
Christine Haines
Parish Secretary
St Joseph's Parish North Mackay and Northern Beaches
Phone 07 49574855
Hi Michelle,
You don't know how thrilled we are to receive your correspondence and your permission. We had no idea you were located on the other side of the world, so amazing so far away yet so close. Hoping all is well in your part of the world, we hear all the time that America is really suffering badly with this deadly COVID-19. Has been a stressful time for our world, we have had to step out of our comfort zone and reach out to as many of our community as we can and all work together to get through this time.
Below is the link to our Parish's Facebook Page, this is one way of connecting with our parish community and to bring joy into people's homes at this time
https://www.facebook.com/Catholic-Parishes-of-North-Mackay-and-Farleigh-113680656951002/?modal=admin_todo_tour
I have attached Lizzy Axiak reciting your beautiful poem, which will be uploaded next Wednesday 8th July.
Kind regards
Chris
Mrs Christine Haines
Parish Secretary
St Joseph's Parish North Mackay and Northern Beaches
Phone 07 49574855
Email stjomky@bigpon

---
The poem has appeared on quite a few websites in various capacities: Posted/Shared among Communities of Poetry and Religion, Placed on Ordinal Lists, Voting Venues, Discussion Topic on Blogs and Support Groups, Education and even made into a meme (links shared below)
Posted On
https://www.familyfriendpoems.com/poem/inspirational-for-patient-a-wing-and-a-prayer

http://justdisciple.com under Poems about Prayer
https://heavenlywhitedoves.net/funeral_poems.html

This site offers poetry appropriate for funeral services. Under "20+ Most Popular Funeral Poems", it lists, in addition to "a Wing and a Prayer, "Mum's the Word", which I wrote inspired by my mother-in-law after her passing.
Included on list of Inspirational Prayer Poems, Saying:
"Here we've collected the most beautiful prayer poems"


Ordinal Lists