SWEETS SANCTUARY
Kick off your shoes, sit back and relax as you enjoy the thoughts flowing from my heart. If you have any thoughts or just would like to leave a note, please sign my guest book or add feedback. I am interested in what your thoughts are. So please take a moment and share with me your thoughts on what is in my head and heart. This page will be continually under construction. So come back often to see what's new, what feelings are flowing, what thoughts have been inspired, you might even find out who is inspiring them.

Thank You & God Bless You!


Please sign the guest book and bookmark this page.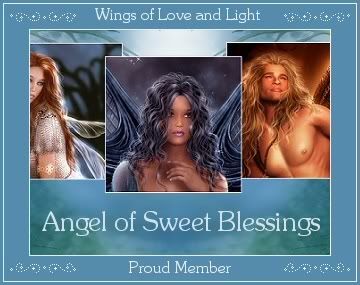 Click on "Poetry" to your left to read my poems.

Click on "About The Author" for more information about me.






Thank You For Visiting!