Elena's Humming Soul
103,106 poems read
This gift of writing I truly commend
To the Giver of Life whose Glory has no end;
My lips exalt in gratitude, my arms extend
That at the Name of Jesus, every knee shall bend.

Every poem reflects my heart and mind
Hoping every reader experience to find
A fragment of hope, a glimpse of love, or a treasured memory rewind
In the spontaneity of words, emotions rush in different kind.

And to my late mother who used to be my greatest fan,
I lovingly dedicate with the family's love as one;
Nanay, in heaven, you are with our Redeemer,
You'll never shed tears again but at peace and happy forever.

To Poetrypoem, Monique and the crew
I'm so grateful guys,Thank you!
And to my ever loving family and true friends who inspire me achieve this precious goal
This I indite:With All My Love, a gift from my Humming Soul.
Sincerely,
Elena Maria Mana-ay Parcon
Copyright2012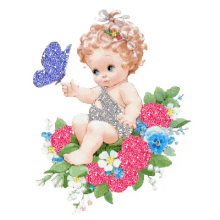 Please Don't Forget to Sign in My Guestbook!
Click on "Poetry" to your left to read my poems.
Click on "News" to read the latest about my poetry and site.
Click on "About Us" for more information about me.