From my mind
Virtue Alone is Nobility
Welcome!
Please bookmark this page.
My name is Derrick, I live in the North East of England, a beautiful part of the country with castles, seaside,countryside and histor
All from the heart, all from the mind...
Among the weeds you may find a rose...:O)
Click on "Poetry" to your left to read my poems.
Click on "News" to read the latest about my poetry and site.
Click on "About Us" for more information about me.
Thank You For Visiting ENJOY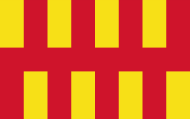 65,624 Poems Read