`STARS&STRIPES` SALUTING USA VETERANS `UPDATE`02'13'10`~Revised`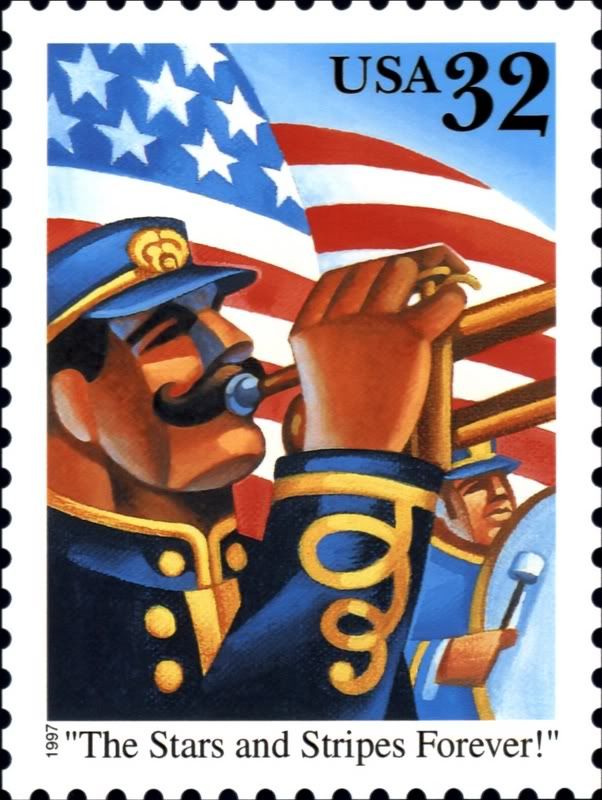 `F.E.F.`ForEverFree`!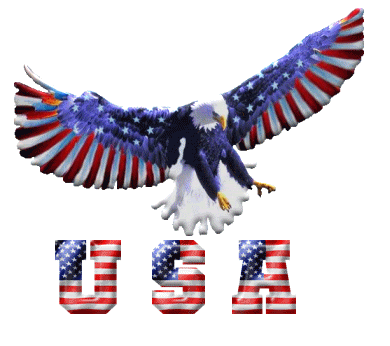 *~*~`STARS&STRIPES UPDATE`~*~*
13 TH OF FEB`2010`
`THANK-YOU FOR ALL SALUTES AND TRIBUTES TO USA MILITARY AND VETERANS!
`OUR PAGES ARE LOOKING GREAT~PLEASE COME TO VISIT ALL THOSE HONORED!
AND MAKE YOUR CONTRIBUTION SALUTE TO OUR HONORED MILITARY FORCES OF AMERICA!


On The Home Front:
**********************
Due to temporary closure of our feedback system,, we do not have new salutes to display at this time.
We would like to remind our visitors that our feedback is for comments on saluting our USA Veterans, and not for dis grunted news of any disputes occurring on PP's Site, we are not here for that reason, this remark does not apply to Terry Sasek, thank-you, as his information was quite useful.
Our main objective is to honor our veterans, by saluting them for their dedicated service given our country in their time of service.
To the gentleman, who ' made a request of personal information of the USAF Men and Women, saluted on our Home Page, to make known, as interest to visitors,
of their present whereabouts, employment, family status, interests of likes & dislikes, etc. We are sorry,
For Security reasons, we do Not Have, nor Encourage or Display Private Personal History, we do give you a Link to their Poetry Sites, where you may find what ever information, they are willing to share publicly; however, like Poetry Poem's Suggested Policy, we Discourage the giving out of such information, and We Must adhere to their Security Measures!

"WE ARE HERE TO SALUTE AND GIVE HONOR TO OUR USA VETERANS AND TO TRIBUTE THEIR POETRY SITES HERE ON POETRYPOEM COM.
AS SOME HAVE SUGGESTED, WE WOULD LIKE TO SALUTE AND GIVE TRIBUTE TO MORE `WOMEN VETERANS, SO PLEASE KEEP THIS IN MIND, AS THEY ALSO HAVE GIVEN DEDICATED SERVICE TO OUR COUNTRY AND MOST CERTAINLY ARE AUTHORS OF POETRY SITES HERE ON PP'
THANK-YOU ALL!

In the event, However; if and when any of Our listed Veterans encounter public security problems, we shall make note in our updates to notify all Veterans, as a courtesy back up system, and we do thank all of Our Veterans, who came forth with support on our last incident concerning one of our USA Veterans!

On the News Front:
**************************
The Stars and Stripes Forever! Commemorative Stamp
In Archive News;
We bring to you ~The Tribute To Sousa Washington`~in the Stars and Stripes Forever
Commemoration Ceremonies, in which the 32-cent special stamp commemorates the 100Th anniversary of the premiere of` The Stars and Stripes Forever! March`in August of 1997.

HURRAH FOR THE FLAG OF THE FREE

USPS MARCHES INTO STAMPSHOW '97 WITH TRIBUTE TO SOUSA WASHINGTON - Recently, the U.S. Postal Service paid tribute to the most popular march that John Philip Sousa, the March King, conducted, by issuing the Stars and Stripes Forever! stamp in conjunction with STAMPSHOW '97 in Milwaukee, Wisconsin. Keith Brion appeared as a guest conductor for this special occasion. The 32-cent special stamp commemorates the 100Th anniversary of the premiere of The Stars and Stripes Forever! march and was dedicated by Azeezaly S. Jaffer, Manager, Stamp Services, on Thursday, August 21, 1997, at a 10:30 a.m. ceremony held at the Wisconsin Center, 500 W. Kilbourn Avenue, in downtown Milwaukee.
`For full story, Please Click here:
`STARS&STRIPES` COMMEMORATIVE STAMP`
************************
`F.E.F.
`ForEverFree`!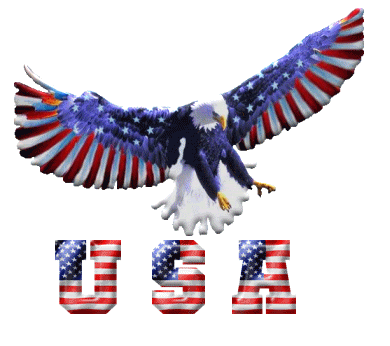 *~*~`STARS&STRIPES UPDATE`~*~*
09 TH OF FEB`2010`
`THANK-YOU FOR ALL SALUTES AND TRIBUTES TO USA MILITARY AND VETERANS!
`OUR PAGES ARE LOOKING GREAT~PLEASE COME TO VISIT ALL THOSE HONORED!
AND MAKE YOUR CONTRIBUTION SALUTE TO OUR HONORED MILITARY FORCES OF AMERICA!

~***~~~***~~`OUR NEW FEATURE`~***~~~~***~
~***~`TRIBUTES`~***~
`~***~`HONORING USA VETERANS`~***~`

`TRIBUTE TO `TERRY SASEK`~`USAF ~`ALWAYS A WARRIOR`
`Written and Dedicated `By CountryPoet`Doris Covington`In Salute To Honorable `USAF` Veteran!`Terry Sasek!`Thank-You Doris1 CountryPoet` For Your Excellent Tribute`

`OUR SECOND `TRIBUTE SALUTE` COMES FROM `POETESS ANGELROSE` OF POETRY SITE FANTASY`ISLAND
ON `USA VETERANS DAY TRIBUTE` TO ALL NATIVE AMERICANS FOR THEIR HONORABLE DEDICATED CONTRIBUTIONS IN ALL BRANCHES OF US MILITARY SERVICE: `THANK-YOU ANGELROSE FOR THIS HONORABLE SALUTE TO ALL USA VETERANS!
`US AIR FORCE`~`ANGEL`ROSE~`FANTASY`ISLAND`

`OUR THIRD `TRIBUTE SALUTE` COMES FROM `POET TERRY SASEK` OF POETRY SITE `ALWAYS A WARRIOR`
TO `BLACKFOOT BROTHER `LEE/RAVEN` AS AN INSPIRATION TO ALL MILITARY TROOPS FIGHTING FOR THE SAME CAUSES FOR FREEDOM OF THE WORLD!
`~`BLACKFOOT BROTHER LEE/RAVEN`~`19971`
`THANK-YOU `USAF VETERAN TERRY SASEK` FOR YOUR HONORABLE SALUTE TO
`BLACKFOOT BROTHER``RICHARD LEE COOK!
`~***~`
`OUR `FOURTH TRIBUTE SALUTE` COMES FROM `BLACKFOOT BROTHER RICHARD LEE COOK
`POETRY SITE`19971`
IN HONORING `USAF TERRY SASEK OF ALWAYS A WARRIOR `TERRY SASEK``ALWAYS A WARRIOR`

AND `USA FOREIGN AFFAIRS`ANGELROSE``OF FANTASYISLAND`ANGEL ROSE`~`FANTASY`ISLAND`
WITH THIS INSCRIPTION:
I HAVE ALWAYS HONORED THOSE WHO HONOR OUR BRAVE MEN AND WOMEN IN AMERICA'S MILITARY. I WOULD LIKE TO RAISE MY PEACE PIPE AND THE TOMAHAWK TO YOUR NEW TRIBUTES HONORING USA VETERANS. I PRAISE AND HOLD MY POETIC FRIEND AND WRITER, TERRY IN HIGH REGARDS. EXCELLENT CHOICE!
AND ANGELROSE FOR PUTTING THE NATIVE AMERICAN PEOPLE IN THE LIGHT. ANOTHER GREAT CHOICE. I, MISTO'O', RAVEN/LEE, HAVE STOOD PROUDLY BESIDE MANY VETERANS WITHIN MY FAMILY, CLASSMATES AND FRIENDS. I CRIED FOR MY BROTHERS AND SISTERS WHO FELL IN BATTLE:
`RAVEN/LEE`19971`
`THANK-YOU` BROTHER MISTO 'O' RAVEN/LEE` FOR YOUR `HONORABLE SALUTE` TO ALL USA MILITARY, YOUR FAMILY MEMBERS, AND FRIENDS`~WE PROUDLY SALUTE YOU FOR THIS USA `BLACKFOOT TRIBUTE`!

`THANK-YOU` GOD BLESS AMERICA!
Star&Stripes`F`E`F`
ForEverFree!
©'2010':09:02:
`IN GOD WE TRUST`
~*~*~*~

`STARS&STRIPES UPDATE` FOR:
08 TH OF FEB`2010`

PLEASE NOTE, WE HAVE ADDED A NEW FEATURE OF HONORING OUR USA VETERANS
BY ENTERING LINKS TO YOUR TRIBUTES OF VETERANS, TO BE POSTED ON OUR HOME PAGE!
THE FIRST SO KINDLY OFFERED SALUTE, COMES FROM COUNTRY POET `DORIS COVINGTON`
SPOUSE OF USA VETERAN, ISHMAEL LEON COVINGTON`

`WE PROUDLY INVITE ANY OF YOU TO HAVE YOUR TRIBUTES POSTED THERE ALSO.
PLEASE SEND NAME OF SITE AND POEM TITLE, TO OUR FEEDBACK,
AND WE WILL DO THE REST TO HAVE IT LINKED TO OUR HOME PAGE.

`THANK YOU DORIS FOR THIS BLESSED TRADITION TO TAKE PLACE IN HONORING
OUR DEDICATED VETERANS!
GOD'S BLESSINGS TO ALL
GOD BLESS AMERICA AND ALL TROOPS NOW FIGHTING FOR OUR FREEDOM!!

`LET FREEDOM RING`!
***


***
THANK-YOU` GOD BLESS AMERICA!
Star&Stripes`F`E`F`
ForEverFree!
©'2010':13:02:
`IN GOD WE TRUST`
~*~*~*~
`STARS&STRIPES` SALUTING USA VETERANS `UPDATE`02'13'10`~Revised`