IN MEMORY OF MY DAD
IN MEMORY OF MY DAD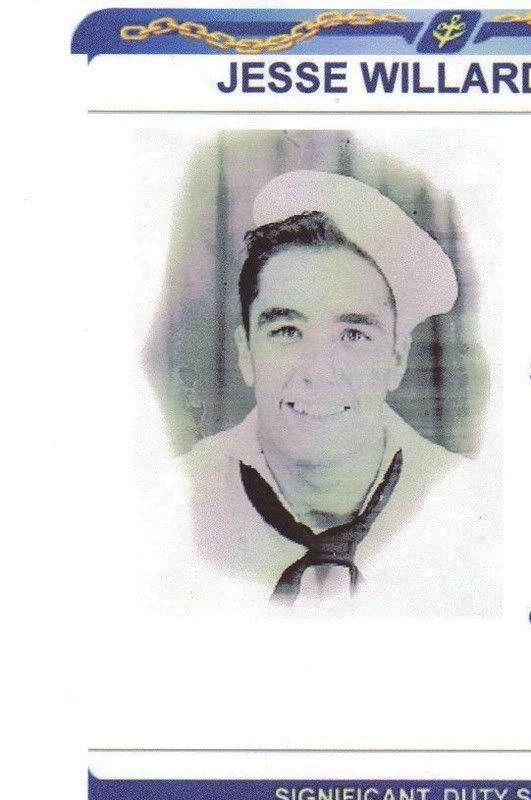 My dear dad went to be with the Lord on July 14, 2008
You now walk in peace and joy daddy..

*_________________________________________________________________________ *

The following document is from the Congressional Record section of LOUISdb.org

S7736 &nbsp CONGRESSIONAL RECORD—SENATE &nbsp July 31, 2002
A TRIBUTE TO JESSE W. ALLEN

He grew up in the poverty-stricken era of the Great Depression in Chattanooga, Tennessee.
After losing his father at the age of fourteen,
Mr. Allen dropped out of grade school to support his family.
His labor taught him responsibility, integrity,
and the value of hard work.
Mr. Allen embraced these values and imparted them on others throughout his life.




At age 17, Jesse Allen enlisted in the U.S. Navy.
In his forty-one months of service, Jesse proudly served his country;
First by dodging German submarines across the Atlantic Ocean aboard the U.S.S. Texas,
And then by fighting off Japanese fire and suicide bombers as a gun captain
In the South Pacific. By the time Mr. Allen was honorably discharged in 1945,
He had received 13 Battle Stars, a Silver Star, and a Presidential Unit Citation.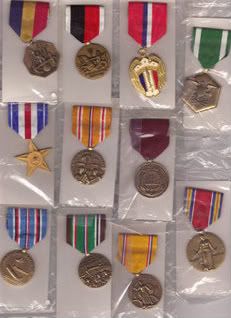 After leaving the service, Jesse returned to Tennessee
He made up for his lack of a formal education by acquiring his GED
And enrolling in Tennessee Temple Bible College.
For three years, he worked full time at night
In a woolen mill so that he could support his family
While attending college on the GI Bill.
This hard work paid off in 1948 when Mr. Allen was ordained as a minister.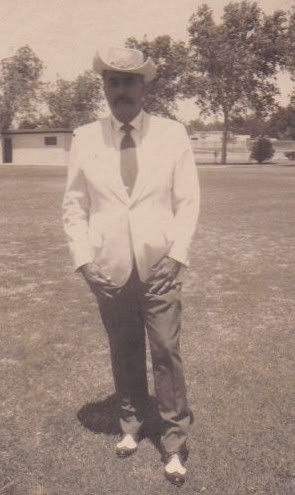 Jesse began spreading Christian principles throughout the United States
On street corners, in jails, nursing homes, home meetings,
And even in the tuberculosis sanitarium.
Eventually, he established many churches and drew such a following
That his preaching was carried on radio stations throughout the Southeast.




Jesse lived by the same Christian values that he preached.
He went into the bootleggers' back woods, where few dared to go,
To bring out the sick and elderly who needed to see a doctor.
He worked with families suffering from marriage problems
And with troubled teens throughout the Nation.
My home State, Nevada benefited from his passion
As Mr. Allen worked with abused, neglected, and abandoned
Children at the Southern Nevada Children's Home in Boulder City,
And later, as he opened his own home to afflicted youths
From Clark County. His group home achieved record success rates
For Clark County Juvenile Services for five consecutive years,
Earning him a commission as an Honorary Deputy Constable.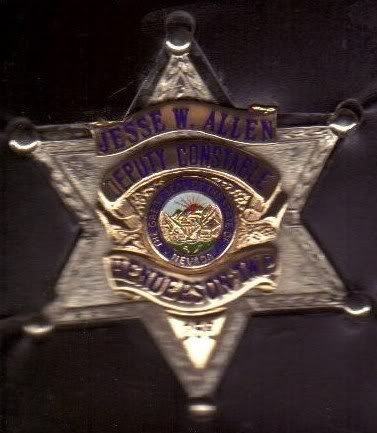 Today, Mr. Allen is the father of four and the grandfather of fourteen.
He has lived an exemplary life of patriotism, citizenship, and dedicated service.
He overcame the obstacles of his impoverished upbringing to help others,
Using values that inspire those he touches to do the same.
For this reason, I am proud to recognize Mr. Jesse W. Allen.
Men like him are rare, but are one of our country's greatest assets.•

It is more than an honor for me to dedicate this tribute to my Father on this day of Saturday, August 4, 2007


I love you Daddy
Your first born.. October's Child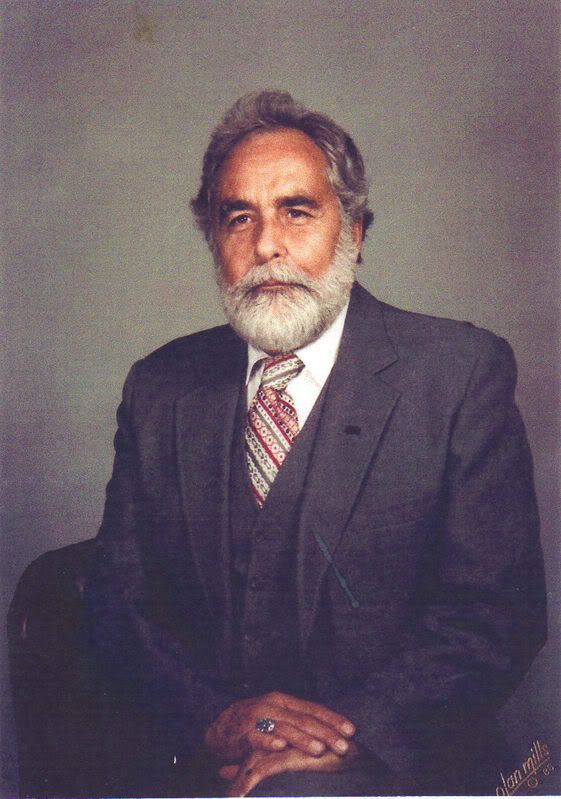 Always, A hero comes home
You will always be my hero
June 11, 2012 repost

SH







©2000 - 2020, Individual Authors of the Poetry. All rights reserved by authors.
Visit My Home Page | Start Your Own Poetry Site | PoetryPoem
[ Control Panel ] [ Today's Poetry - ALL Poets ] [ Search ]