Alwaysawarrior
1,309,659 poems read
A MARINE RISKED HIS LIFE TO SAVE A LIFE AND STOP A CRIME!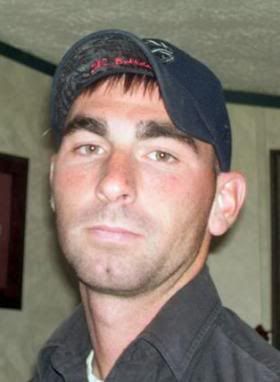 Cpl. Philip Duggan leaving the hospital


Today I salute Cpl. Philip Duggan a U.S. Marine who with fellow
Marine Reservists were collecting toys outside the Best Buy store
at a mall in Augusta, Georgia on black Friday November 26, 2010.
They were all in their dress blue uniforms while collecting toys
for their local Marine Corp. "Toys For Tots" program in Augusta,
Georgia when they heard a commotion inside the store as a would
be shoplifter was confronted by the store security team because
he was seen tucking a laptop computer under his jacket and then
tried to leave the store without paying for it. The man dropped
the laptop and bolted for the exit to escape capture as another
store employee tried to block him from leaving the store the man
pulled out a knife and knocked that employee down and was about
to stab him when Cpl. Duggan went into action by tackling him to
the ground to save the employee from being stabbed and possibly
killed. Cpl. Duggan was then himself stabbed in the back as the
man had tried to get back up to escape but was again tackled by
Cpl. Duggans fellow marines and disarmed and held until police
arrived to arrest him for shoplifting and assault with a deadly
weapon. Cpl. Duggan is a marine and when he saw the danger the
employee was facing he took action to save the employee's life
and detain the shoplifter until the proper authorities arrived
to arrest the suspect. Cpl. Duggan was rushed to the hospital
where it was determined that he would survive the stab wound to
his back which had just missed severing his spine. We live in a
country where we can come and go as we please and we have rights
to pursue happiness and so many other interests and adventures
every day in this great nation of ours, and the reason we can is
because of the men and women who serve and protect us all, even
here at home far from any battlefield. These courageous warriors
serve us all both here and abroad and thanks to the actions of a
very brave marine who refused to look the other way and pretend
he didn't see what was happening, he instead had quickly assessed
the situation and took direct action to save the employee of the
Best Buy store from being stabbed or worse killed by this man.
Cpl. Duggan risked his own life to save another life and was then
stabbed in an effort to detain the suspect. I salute Cpl. Philip
Duggan and his fellow marines for their actions to stop the man
before he could hurt or possibly kill an innocent bystander. Their
actions have brought great credit not only to themselves, but also
to the United States Marine Corp.



© Terry Sasek - Alwaysawarrior - all rights reserved.














Comment On This Poem ---
A MARINE RISKED HIS LIFE TO SAVE A LIFE AND STOP A CRIME!