Alwaysawarrior
1,272,907 poems read
PLEASE REMEMBER THE HEROES WHO HAVE ALWAYS DEFENDED YOU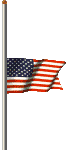 Soldiers are all very young when they go off to war
Does not matter in which war that these kids fought
From our very first one to our most recent one now

The muskets & swords in the Revolutionary & Civil wars
They faced machine guns & muster gas in World War I
Many new hideous things & new weapons in World War II

They faced the freezing cold in the mountains of Korea
They fought in the steaming & humid jungles of Vietnam
And in many different police actions as peacekeepers

They fought in the Middle-east to free Kuwait from Iraq
Later they fought in Iraq again to defeat Saddam Hussein
And went after the Taliban for bombing the Twin Towers

They ended up in Afghanistan chasing down other Taliban
And they searched for the very elusive Devil Bin Lad-din
Facing these most destructive ambush weapons called IED

But regardless of the time & the era in which they fought
They have served our nation & our citizens with courage
They all put defending freedom before and above themselves



© Terry Sasek - Alwaysawarrior - all rights reserved.



Please take time to remember those who have given their lives
while defending our country and our allies despite their ages
at the time they had fought to defend our nation against all
enemies. These Patriots have always answered our nation's
call to defend all Americans and our allies in every war and
conflict in which we fought throughout our nation's history.






































Comment On This Poem ---
PLEASE REMEMBER THE HEROES WHO HAVE ALWAYS DEFENDED YOU