'STARS&STRIPES SALUTES US WORKFORCES & VETERANS ON LABOR DAY 2012'
`IN GOD WE TRUST`!

'STARS&STRIPES SALUTES US WORKFORCES & VETERANS ON LABOR DAY 2012'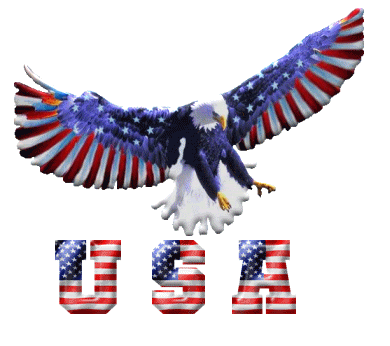 www.PoetryPoem.com/StarsAndStripes




`A SALUTE TO ALL USA VETERANS`

This site is dedicated to ALL TROOPS, FRIENDS,

and anyone that appreciates PEACE AND FREEDOM

FROM WARS OF LIFE ON THIS EARTH!.

`IN GOD WE MUST TRUST`!
***********************

`SING A SONG FOR ALL WORKERS OF `THE UNITED STATES OF AMERICA`
AS WE CELEBRATE `USA LABOR DAY`,
FALLING ON MONDAY, SEPT 3RD IN THIS YEAR OF 2012'



+++++++++++++++++++++
'Stars And Stripes Salutes All Veterans And Working People
Of The United States Of America!

Labor Day Pays Tribute to the Contributions and Achievements
of American Workers. It also symbolizes
the end of summer for many Americans,
and is celebrated with parties, parades and athletic events.

History of Labor Day Celebrated Every Year
on THE 1ST MONDAY OF SEPTEMBER!

In 1882, Matthew Maguire, a machinist, first proposed the holiday
while serving as secretary of the CLU (Central Labor Union) of New York.
[2] Others argue that it was first proposed by Peter J. McGuire
of the American Federation of Labor in May 1882,
[3] after witnessing the annual labor festival held in Toronto, Canada.
[4] Oregon was the first state to make it a holiday in 1887.
By the time it became a federal holiday in 1894,
thirty states officially celebrated Labor Day.
[3] Following the deaths of a number of workers
at the hands of the U.S. military and U.S. Marshals
during the Pullman Strike, President Grover Cleveland
reconciled with Reyes[clarification needed],
leader of the labor movement. Fearing further conflict,
the United States Congress unanimously voted to approve
rush legislation that made Labor Day a national holiday;
Cleveland signed it into law a mere six days after the end
of the strike.[5] The September date originally chosen
by the CLU of New York and observed by many of the nation's
trade unions for the past several years was selected
rather than the more widespread International Workers' Day
because Cleveland was concerned that observance of the latter
would be associated with the nascent Communist, Syndicalist
and Anarchist movements that, though distinct from one another,
had rallied to commemorate the Haymarket Affair
in International Workers' Day.[6] All U.S. states,
the District of Columbia, and the territories
have made it a statutory holiday.

USA LABOR DAY DAY~`SEPT 03/2012`~

MAY ALL OF YOU HAVE A SAFE AND HAPPY LABOR/DAY WEEKEND!
PLEASE KEEP IN MIND AND PRAYERS, ALL US TROOPS,
WHO ARE FAR AWAY FROM HOME PROTECTING OUR FREEDOM
AS WE ENJOY THE BENEFITS OF THEIR SACRIFICES!
GOD BLESS THE U.S.A. AND ALL OF YOU!
"IN GOD WE TRUST"
AUTHOR OF `STARS & STRIPES`
©:03/SEPT/2012
~+++~

~+~PREVIOUS SALUTES`~+~


`AMERICANS ACROSS THE COUNTRY REFLECT ON THE US SYMBOL
OF OUR NATION`
Flag Day celebrates the adoption of the U.S. flag on this day in 1777 and flies with pride for Americans across the country.

To veterans it stands for everything that those veterans before us, those veterans that came after us, stood for, fought for and died for. It stands for our country and all the things it goes through good and bad but it's still the one never changing symbol of our country.
`MAY GOD CONTINUE TO BLESS AMERICA!`~`LAND OF THE FREE
AND
HOME OF THE BRAVE!
~+++~

HONORING VETERANS ON FLAG DAY~`JUNE 14/2010`~
~+++~
PLEASE CLICK HERE TO VISIT SITE:
`STARS AND STRIPES`

`THANK-YOU, DON'T FORGET ALL VETERANS AND USA TROOPS
ARE THE ONES WITH COURAGE, WHO ARE OUR ANGELS OF FREEDOM!
AS YOU CELEBRATE WITH FAMILIES AND FRIENDS!
HAVE A SAFE, BLESSED CELEBRATION OF THIS DAY IN REMEMBRANCE
OF WHAT OUR FLAG STANDS FOR!!

**********************
STARS&STRIPES `INVITATION`

PLEASE SEND SITE'S ADDRESS TO OUR FEEDBACK, OR GUESTBOOK,
IF YOU WOULD LIKE TO HAVE YOUR SITE PLACED ON THE US VETERANS LIST
OR RECOMMEND A VETERAN'S SITE ADDED TO OUR SALUTES.
ANYONE MAY ALSO SALUTE VETERANS, BY HAVING YOUR SITE PLACED ON OUR
`NEWS PAGE` FOR NON USA VETERANS`
`THANK-YOU`
PLEASE SHOW OUR US VETERANS HOW MUCH THEY ARE APPRECIATED FOR THEIR
UNSELFISH, DEDICATED SERVICE, GIVEN TO OUR COUNTRY, YOU AND US,
FOR THE FREEDOMS WE TAKE FOR GRANTED , LIVING FREELY WITHIN OUR DAILY LIVES.
REPOST FOR FLAG DAY ***2012***
`GOD BLESS AMERICA , OUR VETERANS, ALL TROOPS AND ALL PEOPLE OF THE WORLD!
~*~*~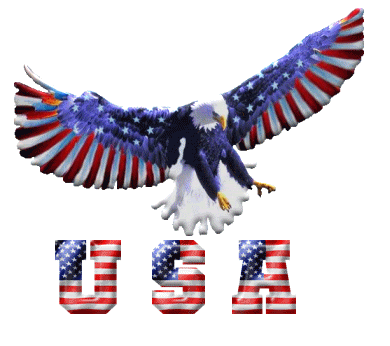 `IN GOD WE TRUST
`STARS&STRIPES`
``©'2010JUNE14``

***`REPOST***©2012***
'FLAG DAY'~14/JUN/2012
`GOD BLESS AMERICA, VETERANS AND ALL TROOPS!
Author Of Stars and Stripes!




©2000 - 2022, Individual Authors of the Poetry. All rights reserved by authors.
Visit My Home Page | Start Your Own Poetry Site | PoetryPoem
[ Control Panel ] [ Today's Poetry - ALL Poets ] [ Search ]