~*`BREATH OF WIND`*~{`Redesigned`)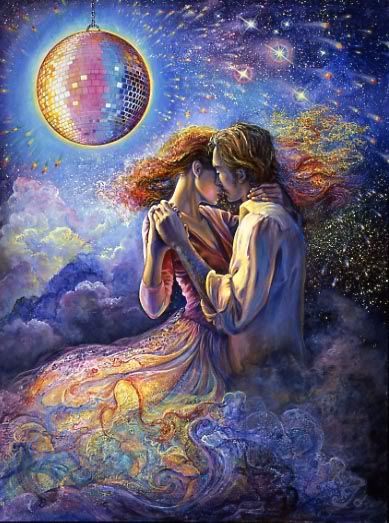 ~*`BREATH OF WIND`*~{Redesigned)
~*`BREATH OF WIND`*~
**********************



When I dream of your kisses in the cool of night

Sweet kisses that capture heavenly light,

My soul lovingly reaches into far fetched heights

Never to be forgotten within your sight.




All through the stillness of the magical night

Locked in each others arms till daylight,

Our souls entwined in the brightest neon beam

Feels the sweet desires not often seen.




Like the deepest breath of wind flowing gently

Our souls as mates we feel most intently,

Knowing that the love we feel is so very real

Two hearts given as one beating still.




To each other we vow faithful love forever

Promising that to part we will never,

Every breath we share is like an eternal sign

Creating undying love by our own design.




`Graphics & Audio`Re`edited*2013*
©~a.k.a.~`MJB'~
`Mary Jane's Poetry`
`Never Ending Circle Of Love`
By`Janie/mjfb1954`
~*~♥~*~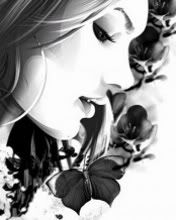 ~*~♥~*~

`original`
Copyright@2005 `MJB`
******************
author's note:
©*2006*
This was the very first poem which
started my poem endeavors, first published here
on PP ~ inspired by a very dear friend
and past classmate of mine `Jim`
who was my direct supporter in encouraging
me to go into the creative writing of poetry!
( I smile now, remembering the difficult task
of trying to rhyme, back then, of which
I now dedicate to you for your loyal patience,
in helping me to get on with it, LOL!)

This was just a `love poem` I had in memory,
not necessarily meant for each other,
as we were just high school buddies, however;
without his insistence, I would not be here on
PP here writing poems of love, family, friendships,
Tributes,Prayer Requests, God,
Christianity and Nature,
also whatever else comes into my heart.
I have traveled far since that first, so to "Jimmy'
thank you for being my starting muse!
I so do appreciate...
and will always give you `the glory` for any
of my accomplishments, (along with Glory to God,
Our father, in heaven) which may be marked
in the poetry world.
God Bless you and your lovely family, Jim,
my dearest friend!
Forever aloha from Maui`girl, `Blondie`
as you once pet`named me!
"Aloha Oe' ~ Until we meet again ~
`catching heavenly kisses blowing in the wind!

*`Showing much aloha `blowing In The Wind`*!
Vote for this poem
| | |
| --- | --- |
| Please Comment On This Poem | |