Alwaysawarrior
1,309,634 poems read
MY NIGHTS GET LONGER AND LONGER WITH EACH NEW YEAR SINCE 1968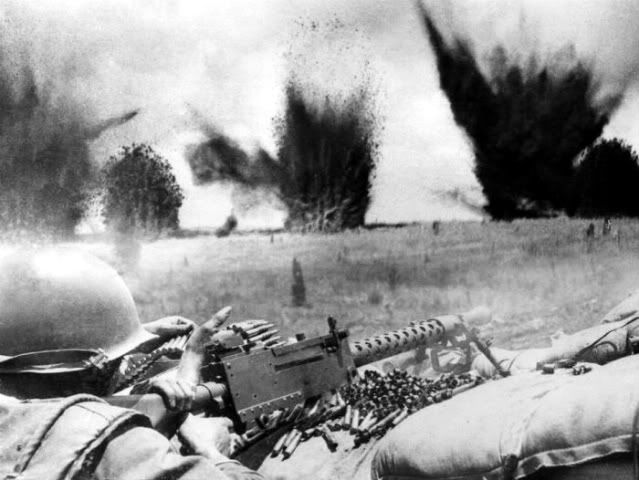 As I sit here waiting for the sun to rise
I remember the past with painful clarity
The experiences and events from long ago

The fears that I had felt so deeply then
The tears I shed in my private solitude
I had put on this face of a brave warrior

Who saw his duty and was determined to do it
Though still in my teens when I had enlisted
I was wise beyond my own years as I left home

The realities and the experiences I faced then
Forever changing my views and values in life
I quickly went from a teen to a tired old man

I used those experiences to become a better man
Who showed deep compassion and caring for others
And who never forgot the lessons I learned in war

Yet here I am sitting still guarding my perimeter
Through the long dark night as I remember the past
My wife sleeps in peace as I deal with my demons



© Terry Sasek - Always A Warrior - all rights reserved.



I have found it to be much easier to sleep for only a couple
of hours at night, then I will stay up for the remainder of
the night waiting for dawn's first light. It's then and only
then that I can sleep in peace for an hour or so and not be
bothered by these demons from my own past before I begin
a new day, I just may take a short nap in the early afternoon
while my wife is still at work. Some say you can't possibly
get by with so little sleep and then still survive, well as
I have told them I'm not quite sure if you are right or not
but I've been doing this now for well over forty six years,
it's just how I deal with the demons that haunt me from the
war. If I only sleep a couple of hours then I never get into
a deep sleep where my sub-conscience allows those demons
to enter my dreams as they try to bring all the terror and the
very painful experiences back to terrorize me again, But I'll
also admit as well the fact that as all of these years have
passed by me since then, each of the nights gets longer and
longer before I see the welcome sight of the new dawns first
light thus ending another night of physical pain and mental
anguish over those events and memories that I wish could be
locked away forever and that the pain and all the nightmares
would never surface or have to be dealt with ever again.
















Comment On This Poem ---
MY NIGHTS GET LONGER AND LONGER WITH EACH NEW YEAR SINCE 1968