Alwaysawarrior
1,309,364 poems read
REMEMBERING MY DAD & MY GRANDFATHER ON FATHER'S DAY 2020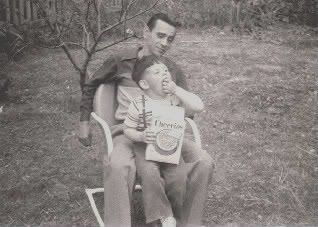 Dad & I sharing my cheerios




Dad & me July 4th 1968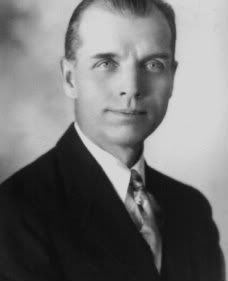 My Grandfather Carl (Pop) Gray




Sunday June 21, 2020 will be Father's Day once more
It is a joyous time for me celebrating with my family
My beautiful wife, our two loving kids and their kids

And as we all look back on our lives over the years
I'm very proud and happy to have been blessed so richly
With my children's own accomplishments and successes

I'm extremely proud of them and their own families too
But as we gather and remember past events that we faced
I can both laugh and sometimes cry as well as I remember

And though I will celebrate with my own children Sunday
And we will pamper and spoil our grandchildren as well
I will still have this big empty void as my Dad is gone

I can't help but reflect back on both of these great men
It's hard to believe 30 years have passed by for my Dad
For Grandpa it's been almost 53 years since his passing

It was my Dad whom I had always confided my worries & fears
As I had left home to become a warrior for this great nation
He told me to write him at his work about any worries I had

Just write cheery letters and notes to your mother at home
He didn't want her to worry any more than she was already
So any of the bad things were only shared with my old man

He worried enough already so I rarely wrote of the bad stuff
I knew he worried about me while I served in that terrible war
He seemed to be the only one that understood why I'd changed so

So when my kids gather here for Fathers Day on Sunday June 21st
I will thank God above for my wife, my kids and my grand kids
And I'll take pride in the fact that they all turned out great

But I'll look skyward too and remember the past and my own Dad
Thankful for all he taught me and those private talks we shared
And I can only pray that he knows how much I do still love him



© Terry Sasek - Alwaysawarrior - all rights reserved.



My Dad and my Mother's Father my Grandfather (Pop) Gray were the two men
who had the most influence on my life as I grew up and went out and faced
the world for the first time on my own. I had learned many things from the
both of them and the lessons they had taught to me over the years would be
of great use and value as I later used many of these lessons I'd learned
to help out others besides myself in life and they had also saved my life
on more than a few occasions while I had been serving over in Vietnam. I'd
began to trust my own instincts more and more and I'd quickly think things
through and cover all of the angles and the possibilities in my head before
I'd blindly react to any situations that arose suddenly, it was these two
men who had made me the man that I had become in my life and I could never
thank either of them enough for their love, their compassion for others and
their own great integrity which I had received from them both growing up.


Happy Fathers Day to both of them in Heaven!!!!!





























Comment On This Poem ---
REMEMBERING MY DAD & MY GRANDFATHER ON FATHER`S DAY 2020