RESTRAINED HEART-BEAT OF MUSIC: RHYTHM

RESTRAINED HEART-BEAT OF MUSIC: RHYTHM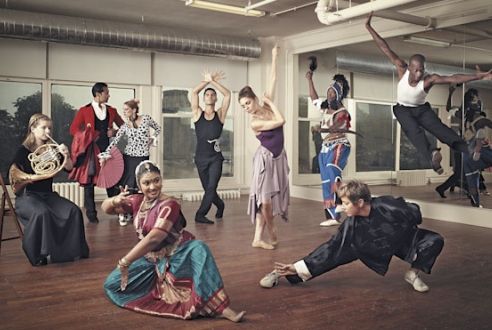 Rhythm is the heart-beat of Music and Dance.
In East rhythm can be complex with time cycle
of not only multiple of two and three but other
odd numbers forming a time cycle like five, seven.


Why West never went beyond multiple of just
two and three is very difficult to understand.
Despite having great musicians in the West
none of them selected a rhythm based on
odd number other than 3 and its multiples
but avoiding nine and fifteen or eighteen.


If you are a Musician or even a Music lover
try finding a single example of Western Music
with rhythm based on five, seven, nine or even
ten and eleven beats in a rhythm cycle and
you will see straight away what I am saying.


Kris ~ Dreamweaver
www.poetrypoem.com/Dreamweaver
30th June, 2017.




©2000 - 2020 - Individual Authors of the Poetry. All rights reserved by authors.
Visit My Home Page | Start Your Own Poetry Site | PoetryPoem
[ Control Panel ] [ Today's Poetry - ALL Poets ] [ Search ]